Just yesterday, our dearest President Rodrigo Duterte inaugurated Cavite's Sangley Airport development project. As per him, this will be better because it can lessen the traffic congestion at the Ninoy Aquino International Airport (NAIA); moreover, he said that his can effectively mitigate the now worse flight delays and airport problems we are experiencing.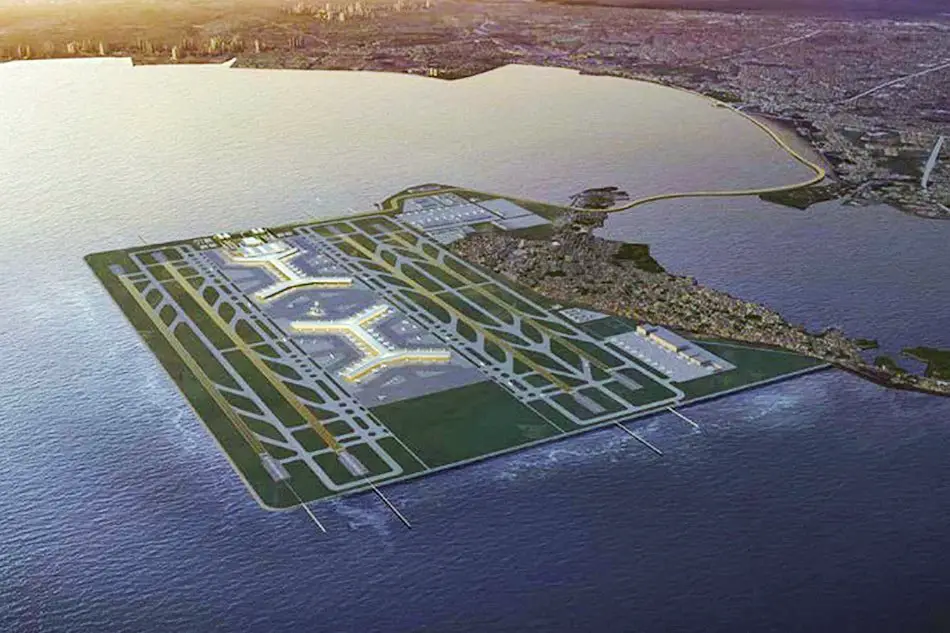 As of this moment, the airport is under construction; it is, however, expected to operate any time within his term – before the end of his term actually which will be in 2022. President Duterte expressed his feelings of being proud that the terminal is slowly becoming an international hub that can accommodate a wide range of passengers; both local and foreign.
Read: Two (2) Philippine Airports Named to be the Best in Asia
He even swore that he will take his last ride as a President via Cavite's Sangley Airport to go back to Davao. The President is positively thinking that the Sangley Airport will become operational and will be finished (hopefully) at the end of his term by the year 2022.
Some information about Cavite's Sangley Airport
Since last year, news broke out about Cavite's new airport is under construction and is fully expected to be done and operational by 2022. Arthur Tugade, the Secretary of the Department of Transportation (DOTr), even ordered a 'round the clock construction for the Sangley Airport last 2019. This is a way to hasten up and enhance the construction of the whole of the airport.
You can read more about that here: Tugade Commands Round-The-Clock Work For the Sangley Airport
According to some reports about the new airport that is on its way, the combination of China Communications Construction Corp. and MacroAsia was the sole bidder to develop Cavite's Sangley Airport which was reported to have been $10 billion.
It is a 1,500-hectare planned airport hub that will contain a total of four (4) runways, landside facilities, and an airside. It was rported that it'll be able to accommodate 130 million passengers on a yearly basis.
Easing the congestion problem in NAIA
One of the main reasons why the Sangley Point International Airport was placed and located south of the Metro is to mitigate the ever-growing traffic congestion in the area. As per the DOTr, this project will activate NAIA's General Aviation Area (GEN-AV) transfer as well as its hangars.
This will be occupying a significant portion of the airport that can help lessen the burden and the growing traffic in NAIA.
Read: The Updated List of What You CANNOT Bring in an Airport and an Airplane Here in the Philippines
Philippine Airlines (PAL), one of the largest airlines company in the country supported this and said that they will be more than open to the move that the Philippine government is planning to do.
Tugade recently said that he would, any time soon, be transferring the GEN-AV airplanes from NAIA to the Sangley Point International Airport. He mentioned that the owners of these GEN-AV Aircraft nodded that they'll be transferring it to the Sangley Airport when the facilities of the hangar are already built.
Read: The Ninoy Aquino International Airport (NAIA) Upgrade to Start in Early 2020
This, of course, can happen any time soon! All that they are waiting for is the availability of the hangars in which all these GEN-AV aircraft will be stored and secured until the time they'll be ready for use.
Owners of Gen-Av aircraft have agreed that they will transfer to Sangely as soon as the hangar facilities exclusively for them are built."
Read: The Philippine Airport Codes and Airport Locations
Duterte on corrupting government officials
With the steady-paced rise and completion of Cavite's Sangley airport, Duterte said that business groups and private companies who would try and corrupt government officials would have the chance to lose their businesses.
In his speech, he put emphasis on the fact that some private companies and business groups who would try to tempt government officials to corruption to not do it because doing so might be the end of it.
Do not try to tempt the guards of the Cabinet, hindi ako. Wag nyo talagang gawin yun. You will not only lose your business, you will lose your funds."
Read: The Bicol International Airport, Expected to be Finished by June 2020
In Translation: Do not try to tempt the guards of the Cabinet, not me. Don't ever try doing that. I can guarantee that you'll not just lose your business, you'll lose your funds as well.
With Cavite's Sangley Airport just about operational within a few years, we can expect better air traffic and much less congested land areas around NAIA. What do you think about the inauguration of Cavite's Sangley Airport? Can this be the start of better lives and experiences for people who would be taking domestic and international flights?
Starting this week or the next, small commercial aircraft operations will start in Cavite's Sangley Airport – but that's just about it for now.
Source: The Philippine Star