With the recent release of the Motorola Razr 2019, Samsung, in response, came up with a device that is almost identical with the Razr 2019. Moreover, it offers the same specs and features and they claim that this foldable phone fixes the issues that the first generation of Samsung Galaxy Fold had.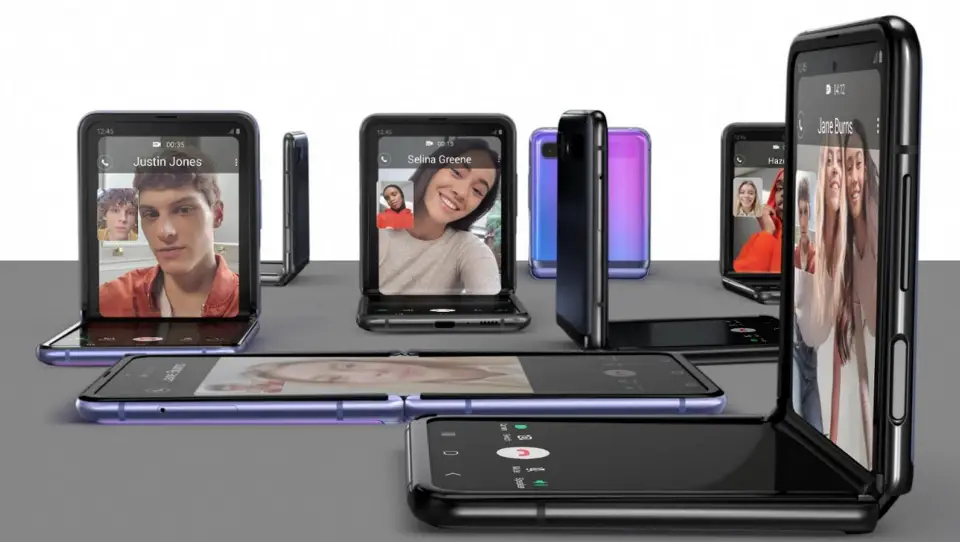 To let you know, the phone was recently just unveiled at the Galaxy Unpacked 2020 event and has already sold out in different markets all over the world.
Read: Smartwatches or Fitbits Can Aid in Predicting Flu Outbreaks
Compared to the first foldable phone that Samsung released, the Samsung Galaxy Z Flip is essentially smaller and cheaper. It's in the size of a regular smartphone but it can be folded in half. In a sense, it creates a much more compact device that you can bring everywhere without being bulky and large.
It's really interesting that options for foldable phones are getting bigger but then again, if you're looking to buy one, there are a few things that you might need to consider especially if you're looking to get the new Samsung Galaxy Z Flip.
But before we dive into that, let's first take a look at the specifications of the newest Samsung Galaxy Z Flip.
Samsung Galaxy Z Flip Specifications 
Display: 6.7" Dynamic AMOLED Infinity Flex with 2,636 X 1,080 resolution (425 PPI)
1.1 inch Super AMOLED secondary display with 300 X 112 resolution (303 PPI)
Processor: Qualcomm Snapdragon 855 Plus
Ram: 8GBs
Storage: 256 Gb of Internal Storage (Non-Expandable)
Battery: 3,300 Mah which support up to 15W Fast Charge
Wireless Charging Supported (9W)
Cameras: Dual Cameras at the back
12 MP Dual Pixel Sensor (Wide-Angle, f/1.8 aperture)
12MP Ultra-Wide Sensor (f/ 2.2 with 123 degree field of view)
Software: Samsung One UI 2.0 (Based on Android 10)
Read: Some of the Best Smartphones Showcased at CES 2020
Those are the basic specs that most, if not all smartphone buyers would want to know. Knowing this, you can already position yourself whether or not the phone fancies you or not.
Advantages of the Samsung Galaxy Z Flip
Using the phone as your daily driver and device wouldn't be an issue; the specs it has is undeniably good and remarkable. If you play games on your phone, lags would be no longer possible as this phone's multi-tasking capabilities are crystal smooth because of the high-end SD855+ it has.
Compared to the newer flagships, the phone mostly sports specs from last year's devices. This most likely means that Samsung is aiming for those people who are looking for a device that can fold and be classy in design but doesn't cost too much.
Read: Smartphones That Will Launch in 2020 to Look Forward to
Design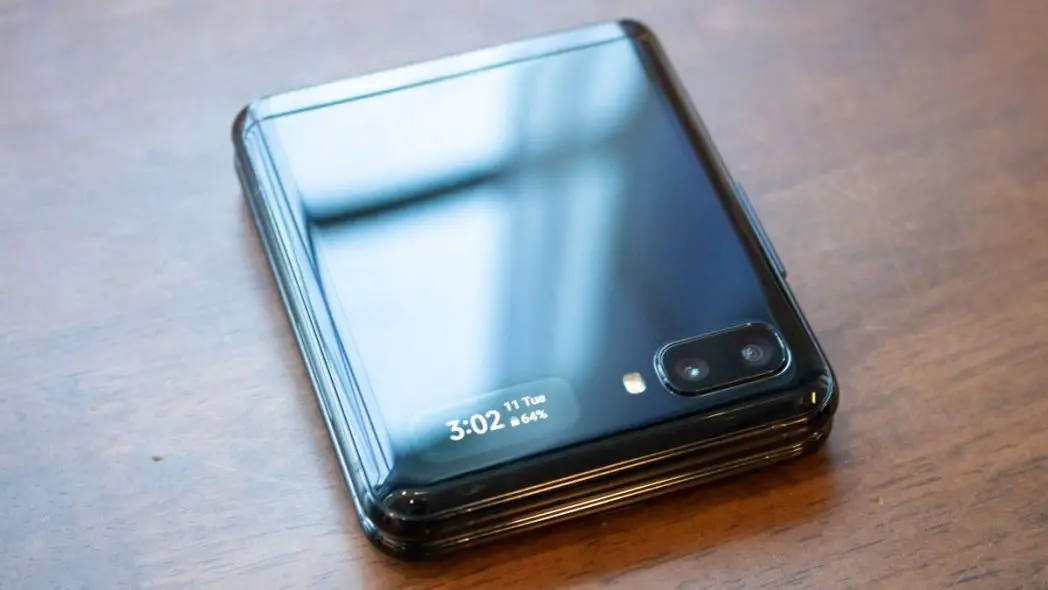 If you look at the Samsung Galaxy Z Flip when it's unfolded, it is just like a regular smartphone. It has a punch-hole cutout at the top of the phone as a selfie camera.
As we mentioned earlier, it boasts a 6.7 inch screen making it a little bigger and thinner than usual size and thickness of phones nowadays. This shouldn't be an issue because it's the least you wouldn't want but if you care about efficiency, it's going to be a big deal.
When the phone is folded, it becomes half as tall but the thickness doubles; making it difficult to hold.
Read: The Things You Need to Look Forward to With the Upcoming PlayStation 5
Display
What stands out the most is the 1.1 inch Super AMOLED touchscreen display. It looks really classy and is functional as well. In addition to that, it gives you important information in its screen such as the time, data, and even the notifications that are prioritized based on your setting.
Aside from giving you those information, it also functions proactively; in a way that whenever you receive a notification and it pops up, you can toggle the display and whenever you unfold your phone, it would automatically unlock and launch the app that the notification came from.
Camera
Another use of the screen is for taking pictures or selfies. You can take selfies the traditional way if you want to but you can also use the rear camera to take one; but you'd need the help of the outer display when the phone is folded. It serves as a full color viewfinder for you to see what you're taking a picture of.
Read: Prohibition of Cellphone Use During Class Hours, Iterated by the DepEd
Looking forward to the phone, we hope Samsung would add more options and functionalities to this screen since there are many options and situations that this can help phone users out on a daily basis.
One more thing that we liked about the phone is the side-mounted fingerprint sensor. Most of the phones today has the conventional back-mounted camera but the one that the Samsung Galaxy Z Flip has feels really natural since most of the time, your fingers are at the side of your phone.
Pricing and Availability
The phone became available for purchase back on the 14th of February. However, it was mostly available just in the United States. The pre-order price was at $1,380; and was available with carriers across the U.S only.
Read: Meizu M6S User Reviews at P8, 490.00
But have you heard of the news?
A few days after it has been released, the Z Flip has become the talk of the town like its predecessor. A user of the phone experienced the same thing that happened with last year's Fold.
@mondoir, an owner of a Samsung Galaxy Z Flip expressed his ordeal on a tweet on Twitter about what happened to his phone.
Received my Samsung Galaxy Z Flip just now. Opened the box. Removed the protective/instruction film. Flipped the phone as you would do since it's a flip phone and this happened. I heard the crack as well. Cold weather?"
Up to date, there are still no clear reasons why this happened; only a few people have reported that they experienced the same so we cannot say that this is a clear defect of the phone; it could be because of how they handled it or it could be just a hoax.
Read: RealMe 3 Smartphone Review: Midrange Beast at Php 6990
It, however, proves one thing; the phone is as fragile as the Samsung Galaxy Fold and it needs extra care compared to regular smartphones because of its new and inspired screen and design.
Final Verdict
In terms of the reliability of the new Samsung flagship phone, no solid proof has been sent to provide as evidence on how it is. Many people made the purchase and only a few handful of them complained about the recent problem coming back to life again.
How about you? What do you think about the Samsung Galaxy Z Flip? Do you think it's a good find? In our book, it's definitely a win-win for innovation but we think that it still needs lots of work. Samsung needs to be able to create the perfect foldable phone for the people who want it.
Don't doubt a phone that hasn't been out yet in the country; wait for its release and then give it a go. Samsung is one of the most notable tech companies in the world – would they be able to change the course of the tech industry by introducing fully functional and error-free foldable smartphones?