There are a lot of things to look out for this year in the tech world. Smartphones, computers, wearables and even consoles are what most people consider "leisure" nowadays.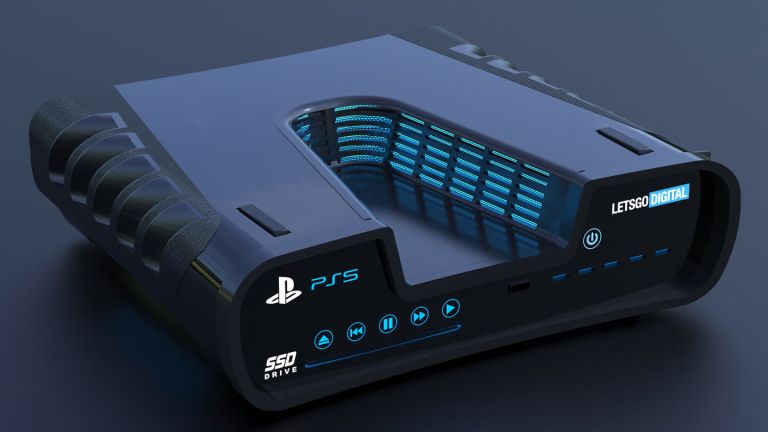 With the advancement we've had over the past couple of years, technology has really become revolutionary. One of the things to look out for this 2020 is the newest update of Sony, which is the Sony PlayStation 5; more commonly known as the PS5. But what are the things to look out for? We've listed some of the few and best!
Read: Smartphones That Will Launch in 2020 to Look Forward to
Consoles and Games
In the gaming world, consoles and how games are played are the two (2) things most people love to talk about. There are many different types of consoles currently existing but the most famous would be XBox and PlayStation.
The latter has undergone quite a few updates and is noted to be one of the most prevalent in all regions in the world. Other than the fact that it's played by a wide range of ages, there are a lot of variants in there too.
Read: Quantum Supremacy Achieved by None Other Than Google
But before we go any further with the pricing and the overall condition of the PlayStation 5, let's give you a few details about it first. In the event that you are wondering what the specs are of the new PS5, don't fret, here they are:
Playstation 5 Processor
It was previously revealed that the PS5 will have an octa core CPU (which they revealed that will be based on AMD's third generation Ryzen line). It will also sport a custom GPU that is based on AMD's Radeon Navi hardware which allows 3D Audio, 8k gaming and the older 4K gaming at a refresh rate of 120hz. Therefore, it can be noted that the PS5 will have lower power consumption and might have backwards compatibility which we'll talk about later.
Read: LIST: Android Antivirus Apps that Contains Malware and Other Unwanted Software
Design
Now talking about design, there hasn't been an official release on how it would look like but based on the early prototypes that have been pictured and the leaked online design that matches the one that Sony patented/registered last August in Brazil, its assumed that the Playstation 5 would have a V shaped top, which references the Roman Number Number Five (5).
Its design and color scheme based on renders show that it has futuristic look and nostalgic to old designs as well. The only thing that others might consider a downside is it might be bigger and bulkier that the PS4 and even its upcoming competitor, the Xbox One X. Again, some may say it's a downside, but some say it's a flashback to older tech design.
Read: Delete This Android Video App Now Because it's Hiding Malware
The said console was expected to be revealed or teased this CES 2020, but the only thing that Sony unveiled was the PS5's logo which is almost the same in design as the PS4 and its predecessors.
What to be excited about the new PlayStation 5?
Dualshock 5
Some of the cool things that many are excited about the new PS5 is its new redesigned controller. The new controller will have a much better haptic feedback and tactile sensation than the previous controllers and will adjust to rumbling and shaking that's happening in your game to give its player base a much more immersed feeling.
The triggers at the back (commonly known as L2 and R2), are also enhanced on the new controllers as well. It will adjust the resistance and smoothness of the buttons depending on the game or situation in game that you are currently experiencing. One example that Sony gave is that when in game and you are trying to shoot a bow; the triggers would harden a bit to give you that immersive feeling that you're really using a bow.
Read: Trade in Your Old iPhones For a New iPhone 11
Ryan, the Chief Executive Officer (CEO) of Sony Interactive Entertainment, made a post about the new controllers. He said that with the new and enhanced haptics, gamers will really feel better range and sensations with the game.
With haptics, you truly feel a broader range of feedback, so crashing into a wall in a race car feels much different than making a tackle on the football field. You can even get a sense for a variety of textures when running through fields of grass or plodding through mud."
He added that the advancements made are actually just one (1) out of four (4) goals they have with next-generation consoles.
Read: The 2020 iPhone Might Make You Think Twice About Purchasing the New iPhone 11
One of our goals with the next generation is to deepen the feeling of immersion when you play games."
Backwards Compatibility with the PS1, PS2, PS3 and PS4 (unofficial but came from a reliable source)
As we keep on mentioning again and again; the said compatibility is still unofficial but it came from a proven reliable source proven in the past which is HipHopGamer.
Based on the source, the company is reported to be working on what they call a "remastering engine." This engine would allow players to boot old games from the old PlayStations, allowing it to be played on the PS5. In addition to that, it can also add other enhancements such as the HD Support (which is up to 4K reso) as well as a trophy/achievement system.
Read: CroxTec —The Mobile App For a Better and a Safer Community
It's also assumed that the system would have a feature that would allow the old favorite games to run on a custom resolution with anti-aliasing making even them look better, perform better, and less pixelated.
As per the source, Sony has been aiming to implement this back in 2012. And as their tagline goes, "Everything. Everywhere," that's what Sony strives for.
What about the pricing?
If you've been an avid follower of the trend, you'd know that the PlayStation is one of the lavish consoles out there in the market. Because of its good and high quality and grade, it's considered as one of the most expensive ones.
Read:  Top Ways to Keep Your Facebook Safe and Free From Hackers and Cybercriminals
Although there +-hasn't been an official announcement just yet on how much the PS5 is going to cost. However, based on analysts and the usual trend of prices, the PS5 is most likely going to run anywhere from $499 to $699, estimated which is almost the same price as the PS4 Pro.
So, if you are looking to purchase the PS4 Pro, it might be better to just wait a bit since the PS5 would be out in the Holidays 2020 which would be from October to December of this year. It's still about half a year from now but the wait would most likely be worth it.
With that being said, what's your take on the PS5? Does it look better that the upcoming Xbox One X? Are you a gamer who is constantly on the hunt for the best console in the market?
Wait 'til you experience Sony's newest console and gauge whether or not your with PlayStation or XBox.
Source/s: Hitz