The CES (Consumer Electronics Show) is a convention that happens yearly. This event showcases different types of consumer technologies, including the most efficient and the best smartphones that would be out in the market. It has become the ground for innovative ideas and breakthrough technologies for many years.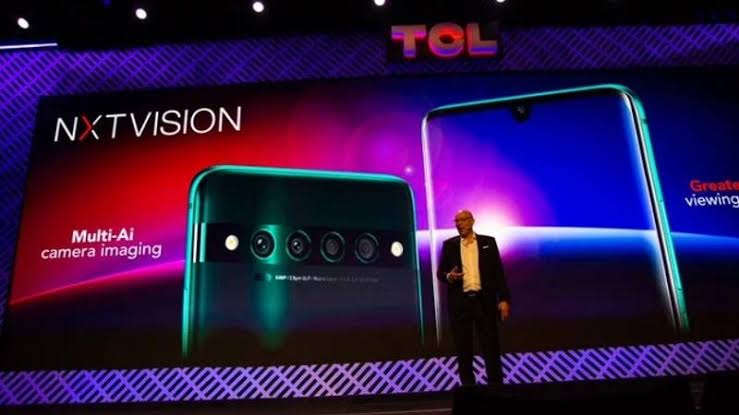 This year, there were many phone concepts and releases that really shone out. Take note, not all devices were just from Samsung and Apple; thee two largest competitors in the U.S. market.
Read: Things You Need to Look Forward to With the Hyped and Upcoming PlayStation 5
So, we took the time and listed some of the best smartphones that we are really excited to see come to fruition and be released in the near future.
One Plus Concept One
Because of its lowkey nature, One Plus is a brand that not all smartphone owners know. One Plus has been known as a company who offers good price-performance ration when it comes to their devices (smartphones).
Recently, they made a release of a concept phone which modeled the Concept One. It's a pretty standard phone but there is one (1) thing about this phone that really stands out: the phones cameras; and yes, with an "s."
As per the company, the Concept One will have three (3) cameras which can be hidden and revealed thanks to the electrochromic glass that the camera is under on.
Read: Smartphones That Will Launch in 2020 to Look Forward to
Electrochromic glass isn't actually new technology but it's the first time it's been used in a smartphone. One of the reasons for the lucrative price might be because of the price of this type of glass – we don't know.
But how does it work?
It's called smart glass or dynamic glass for a reason; it works in a way that it controls the amount of light passing through, making the glass transparent or opaque depending on the situation and the natural lighting that the phone is under.
Does this fix any problem that phones have these days? No. But talking about aesthetics and visual presentation; it's certainly amazing and dumbfounding.
Read: Huawei Smartphones to Not Have Facebook, Instagram, and WhatsApp Pre-Installed
As of the moment, One Plus doesn't have any plans to sell the smartphone, but because of this, we would most likely see this glass being used by other companies with their high-end phones.
Teracube One
You might have never heard about this phone nor the company Teracube which is understandable because the phone and company itself is crowdfunded.
They initially had a goal of $25,000 under KickStarter for the Teracube One but they were able to exceed it and received funds amounting to $125,000 instead – a big leap from their expectations.
Read: Apple and/or Samsung Alternatives? Here Are Good Smartphone Brands to Consider
When talking about smartphone specs, the Teracube One doesn't stand out that well.  It's rather of a mid ranged phone if you ask us.
The phone runs on Mediatek's Helio P60, has 6 GBs of RAM, 128gb of internal storage and a li-on battery that boasts of a 3,300 mAh power.
But why did it stand out? On paper, it's really just an average phone; but when we talk about the warranty policy that Teracube is giving, that's where it has an advantage compared to other phones.
Four Year Warranty
Probably the reason why it's part of the list of the best smartphones of the convention, Teracube offers a total of four (4) years of warranty.
Read: LIST: Android Antivirus Apps that Contain Malware and Other Unwanted Software – Be Safe From Them!
Most companies in the world only offer one (1) year tops. In addition to that, if you damage the cellphone accidentally, you only pay a flat rate of $39 (provided that you will cover shipping expenses to the U.S.)
Moreover, if your battery level also falls below the acceptable threshold, they will be replacing it for free as long as it's still within warranty period.
Now, tell me why it shouldn't be on the list? With the warranty alone, we can arrive at the conclusion that it really is one of the best smartphones that hasn't been released in the market.
Coolpad Legacy 5G
Although it's not considered as a high end device, the Coolpad legacy 5G boasts its ability to connect over to 5g bands/network internally.
Read: Quantum Supremacy Achieved by Google
Even if the implementation of 5G is still in the process with carriers in the U.S. and will most likely be fully adapted before end of 2020 or the first quarter (Q1) of 2021.
The phone will be released around February of this year, and it might be the cheapest 5G compatible device that the U.S. will have this year. Here are the most interesting specifications of the cellphone:
6.53 inch FHD+ Display
4,000 mAh battery
Dual Cameras (48MP and 8MP rear cameras) + a 16MP selfie camera
Read: How do You Set Up Your Devices for Your Children?
TCL 10 Lineup
TCL has already made a name for itself in the television and the appliances industry. Now that they're trying to join the smartphone market as well with the recent release of the TCL Plex and the upcoming lineup, they made the announcement which are comprised of:
TCL10
TCL 10 Pro; and
TCL 10 5G
The exact details and specifications about the phones are still scarce. However, the Pro series of the phone would most likely get the Snapdragon 700 series and will provide premium OLED displays.
The 10 and 10 Pro version are both expected to have a price range just a little bit under $500. It's nice to see another brand competing in the market; and being tagged as one of the best smartphones out there.
Read: Online Security: How to Logout Facebook Account on Another Computer or Device
Samsung Galaxy 10 Lite
Samsung usually doesn't do the "Lite" series but this time around, they announced that they will be selling a Lite version of the Samsung Galaxy S10; the phone that changed the game for Samsung last year.
In terms of performance, the word "Lite" would be an understatement. It would still sport the famous flagship level performance since it would still be packed with the Snapdragon 855, coupled with either a 6 or 8 GB RAM, and a battery capacity of 4,500 mAh.
Read: Elon Musk's Neuralink Will Merge Your Brain With Artificial Intelligence (A.I.)
The trade-off would be with it's design. It doesn't look as premium as the regular S10 and has sacrificed an earphone jack which most of the time is still included for phones are lower price points.
Nevertheless, it still says Samsung on it so we really can expect that whatever specs it has, it'll be one of the "best smartphones" in the market.
These are the phones all tech-savvy people are excited about. Which one are you waiting for? Have you seen it on this list? As mentioned, the CES event is primarily for the sake of promoting and endorsing smartphones and brands. We still are yet to arrive at the decision whether or not these really are "the best smartphones" to come out in the market.
In the mean time, let's focus on the fact that most of the phones are adapting to the highly advanced models of processors and network compatibility. Let's wait for announcement on which phones will be available for purchase!
Source: Android Authority