Another year has passed and that means that there are lots of new things to come especially in the tech industry. For the last decade, we saw breathtaking innovation that were fast-paced in the smartphone world. Coming from the first generation smartphone like the first ever iPhone, to the ones we have now which is advanced more than we ever have thought smartphones would be.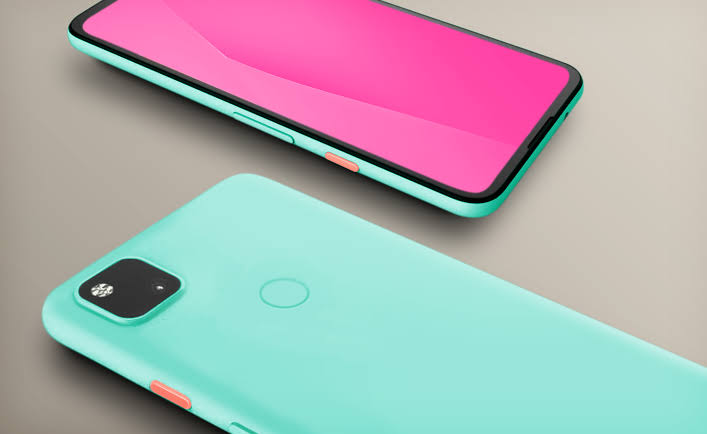 The year is new and every year, as we all know, there are a lot of new changes and upgrades in technology. Today, we'll be listing the smartphones that will launch in 2020 that you should definitely not miss out on.
Read: Huawei Smartphones to Not Have Facebook, Instagram, and WhatsApp Pre-Installed
Another Decade Of Technology
Before 2019 ended, we were given a glimpse on new and more high tech things that were on the works for 2020. Some example of these include: folding phones such as the Samsung Galaxy Fold which isn't perfect just yet but we should expect this to be improved over time; 5G compatible chipsets both on Android and Apple, and a possible operating system (OS) which can be released by Huawei.
Read: Apple or Samsung Alternatives? Here Are Good Smartphone Brands to Consider
But what devices should we be excited about? Here are some that we would be seeing its launch in 2020.
Samsung Galaxy S20 (S11) Series
The reveal for the new galaxy s series lineup would be on February 2020 since this was announced by Samsung just recently. Basing on the lineup of the S10 series, there should be a handful of versions going to be released under the S20 series tagged as "lite", "plus", and possibly even an "ultra" version.
Read: Galaxy S20 and Galaxy Fold 2 to be released by Samsung this February 11, 2020
The next phones are expected to sport the new chipset by Snapdragon which is the SD865 or Samsung's Exynos 9830 chipset.
Price-wise, we can expect the phones to be at their highest, considering the fact that they'l be the most powerful. How's that for smartphones that will launch in 2020?
The Second-Gen Samsung Galaxy Fold
Although before 2020 entered, there were rumors that the next gen Samsung Galaxy Fold would be released by the first half of 2020; and with Samsung's recent announcement, the rumors were proven to be true.
The First-Gen Fold Samsung phone was somewhat of a flop due to the issues some people have experienced in using the phone especially with the screen breaking up and not withstanding lots of stress and creases on it when folded. These, however, are to be expected for such innovation and we should look forward how these issues would be fixed on the next Galaxy Fold.
Read: LIST: Android Antivirus Apps that Contains Malware and Other Unwanted Software
Let's wait for Samsung's big reveal in the coming month or two and let's see if it really is up to all of our standards.
Pixel 4a
Similar to the Pixel 3, the pixel 4 lineup is expected to have its own budget version which might be known as the Pixel 4a (if were basing on the usual naming pattern of Google). Likewise, to the 3a, which was released in the first quarter of 2019, the same thing should go for the Pixel 4a.
It's practically one of the most awaited smartphones to launch in 2020, according to some reports.
Read: Quantum Supremacy Achieved by Google
Google Pixel 5 Series
If you are an avid fan of the Google Pixel phones, well this lineup is what you should be waiting for. The Pixel 4 series was a very criticized lineup when it was launching because of the issues that Google failed to address; especially the Pixel 4's battery. As with the phones that will launch in 2020 we are expecting, the Pixel 5 series is expected to support the latest 5G network and fix the problems that previous lineup had.
Word on that street say that it should also sport an ultra-wide camera but most likely would be physically larger because of the newer processor and battery.
Apple iPhone 12 with 5G
Same goes with other phones were expecting, one thing that the Apple iPhone 12 series will have would be the famous 5G connectivity. One thing that rumors imply, is that Apple might remove the notch at the top of the phone and might opt in either for the punch hole display or pop up camera.
Read: Delete This Android Video App Now Because it's Hiding Malware
To say the least, the newest iPhone is always a hit in the market, wherever you are. That's why they're deemed as one of the most expensive companies in the world.
Second-Gen Iphone SE
According to some reports, Apple will be launching not just one, but two variants of the new iPhone SE that is currently in the works. Little to no info has been given or leaked, but the said phones should be for sale before 2020 comes to an end.
For the whole year, the iPhone will be marking its way through history with their new flagship phones.
Read: Efficient Smartphones Under Php 5000
One Plus 8 Series
Although One Plus has been quietly on the side lanes of the industry, it is no question that it's one of the best brands out there when it comes to cost-performance ratio and they never fail to deliver good benchmarks with their phone as well.
The new 8 series will sport the latest chipset of Snapdragon and the latest 5G network as well. It's also expected to come in two versions, standard and the plus version. Expected release date should be somewhere in May.
Read: The Common Ways People Break Their Phones and How You Can Avoid it
It'll boast new and advanced technologies that would be able to support all the needs of all high-tech consumers.
Huawei's P40 Series
Despite the issues Huawei had with the U.S., it won't stop the company from releasing its new version of their P series which will be announced and released this coming March in Paris. According to the company's CEO, the P40 lineup would sport a never before seen design.
Huawei's Mate 40 Series
Details about the Mate 40 is scarce at the moment so it might take time before we get a glimpse of its specs. But the Mate series is one of Huawei's flagship so definitely something to wait for. Details of it should probably come out the more time draws close to the second quarter of 2020.
Read: Elon Musk's Neuralink Will Merge Your Brain With A.I.
Motorola Razr
You might not have heard it, but in 2019, they showed that there will be a new version of one of the most iconic flip phone in the early 2000s, the Motorola Razr. Although not a fully pledged flagship but, but still a capable and innovative one. One thing that it would have is the infamous foldable screen as well which makes it stand out compared to other phones. Original release date was January but it was delayed. No words out just yet when it will be rescheduled but most likely its within the first half of the year.
Read: What Really is a 5G Network and How can it Improve Our Lives?
There are more releases coming from other brands to be expected, especially from Xiaomi, Sony and Nokia but no words on the series that they will release just yet.
Are you waiting on the new list of smartphones that will launch in 2020? Here are the latest offerings from the top brands and they'll definitely be one for the books!