Wherever you go here in the Philippines, you'd see a versatile and a flexible array of vehicles; there are sedan cars, Sport Utility Vehicles (SUVs), motorcycles, trucks, jeepneys, buses, vans – then there are tricycles.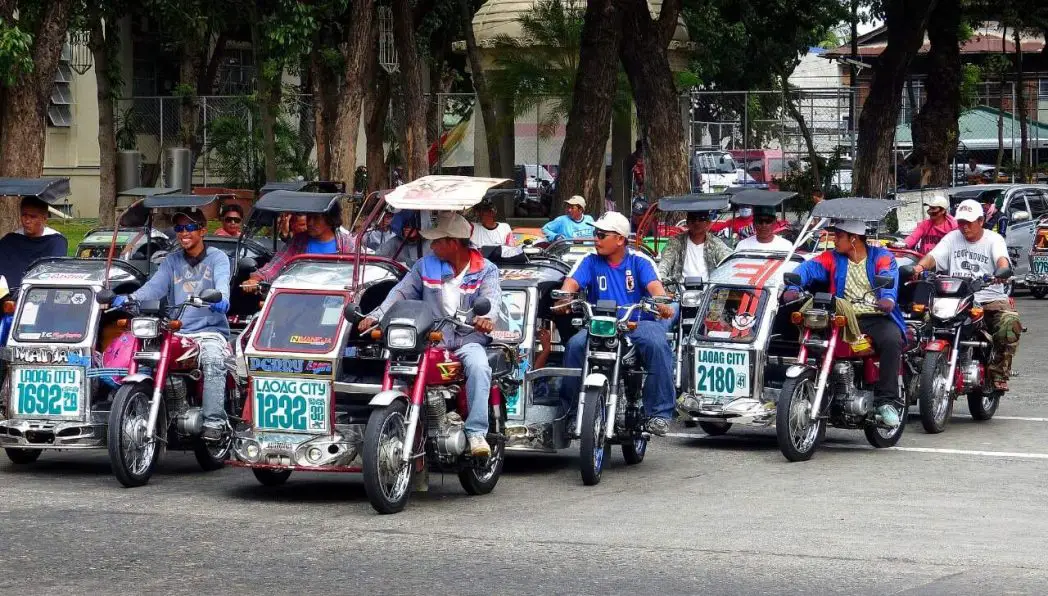 If you haven't seen one, then you haven't spent too much time in the country. Tricycles are arguably one of the most common public utility vehicles in the country – almost anywhere you go, you'll see tricycles line up in terminals; you'll see a lot of them in secondary roads.
Read: Would the Removal of EDSA's U-Turn Slots to Improve Traffic in Metro Manila?
The Department of Interior and Local Government (DILG) called out to Local Government Units (LGUs) to ban and prohibit tricycles and pedicabs from traversing major roads and national highways. This was from a memorandum issued back on the 17th of February, 2020.
Where are tricycles prohibited?
As per the Memorandum of the agency, tricycles are now prohibited from major roads and national highways; specifically where four-wheel vehicles greater than four (4) tons; also where normal speeds exceed 40 kilometers per hour (km/h).
Read: What Causes the Infamous Metro Manila Traffic? Here's What's Causing it, According to the MMDA
The memorandum read:
For safety reasons, no tricycles should operate on national highways utilized by 4-wheel vehicles greater than four (4) tons and where normal speeds exceed 40kph. However the SB/SP may provide exceptions if there is no alternative route.
In addition to that, the document also stated that even crossings and U-turn slots would still be unallowable for safety and precautionary reasons.
Eduardo Año, DILG secretary said in a statement that they've been longing to prohibit tricycles and pedicabs from passing through national highways and roads for a long time now.
Read: The Metropolitan Manila Development Authority (MMDA) Looks to Prohibit Motorcycle Taxis on Major Roads
Matagal na nating ipinagbabawal ang mga tricycles at pedicabs sa national highway ngunit ang daming pasaway. Hindi lang ito nakakasagabal sa daan kundi nagiging sanhi ng sakuna sa kalye."
In Translation: We've been looking to ban or prohibit tricycles and pedicabs in national highways for a long time now but there are hard-headed people who still disobey. Not only does this cause nuisances on the roads but they also are part of the primary reasons of accidents on the roads.
LGUs' responsibility
Based on the fact that tricycles are now prohibited in national roads and highways, the M.C. 2020-004 says that LGUs must set things straight. As per the memorandum, they're telling LGUs to:
Read: A Budget of P176 Million Allotted to Expand and Improve Pasig's Ferry System
LGUs shall ensure the roadworthiness of tricycles, pedicabs, and motorized pedicabs;
LGUs must set the minimum operating conditions necessary to the Issuacn of Motorized Tricycles Operator's Permit/Pedicab Operator's Permit for tricycles and pedicabs;
Reiteration of the prohibition on the operation of tricycles, pedicabs, and motorized pedicabs along national highways subject to exceptions to be embodied in an ordinance; and
With regard to the road clearing directive of the Department, mandating the LGUs to identify the allowance and restricted areas for tricycles, pedicabs, and motorized pedicabs.
Along with the DILGs directive and order, and that tricycles are now prohibited in routing through national roads and highways, they said that the creation of a Tricycle Task Force is required.
Read: No Parking, No New Car Bill, Wanted to be Fast Tracked For Strict Implementation
The document read:
All cities and municipalities shall create a task force which is separate and distinct from its Tricycle Regulatory Board or Unit, if already organized.
The composition of the task force shall be as follows:
The mayor as the Chairman
Chief of Police as the Vice Chairman
Sanggunian's Chairman of the Committee on Transportation or Public Safety or the Related Committee
President of the Liga ng Barangay in the city or municipality as Member
Head of the tricycle regulatory board if one is already existing as Member
The Head of the Department of Public Order and Safety as a Member
Planning and Development Officer as a Member
Head of the Traffic Management Office, if any, as a Member
Local Government Operations Officer
Read: The Memorandum of Understanding for Speed Limit and Road Safety, Signed
What do you feel about the news that tricycles are now prohibited from national roads and major highways? Could this overall limit the accidents happening on road caused by tricycles and pedicabs? Would live be more difficult without pedicabs and tricycles on major roads?
Let's see and wait for further announcements on how this will go down. Sure enough, the hard-headed units of tricycle regulatory boards should have a solution should this be a problem especially for the commuting public.
Interested in reading the Memorandum Circular submitted by the DILG? Click here!
Source:  Department of Interior and Local Government (DILG) Website