After the declaration that the 2019 Coronavirus Disease (COVID-19) is spreading fast across the country; specifically in the island of Luzon, thousands of people flooded groceries and supermarkets in search for the necessities they need. The products they were after included medicines, face masks, detergents, alcohol, hand sanitizers – and bananas?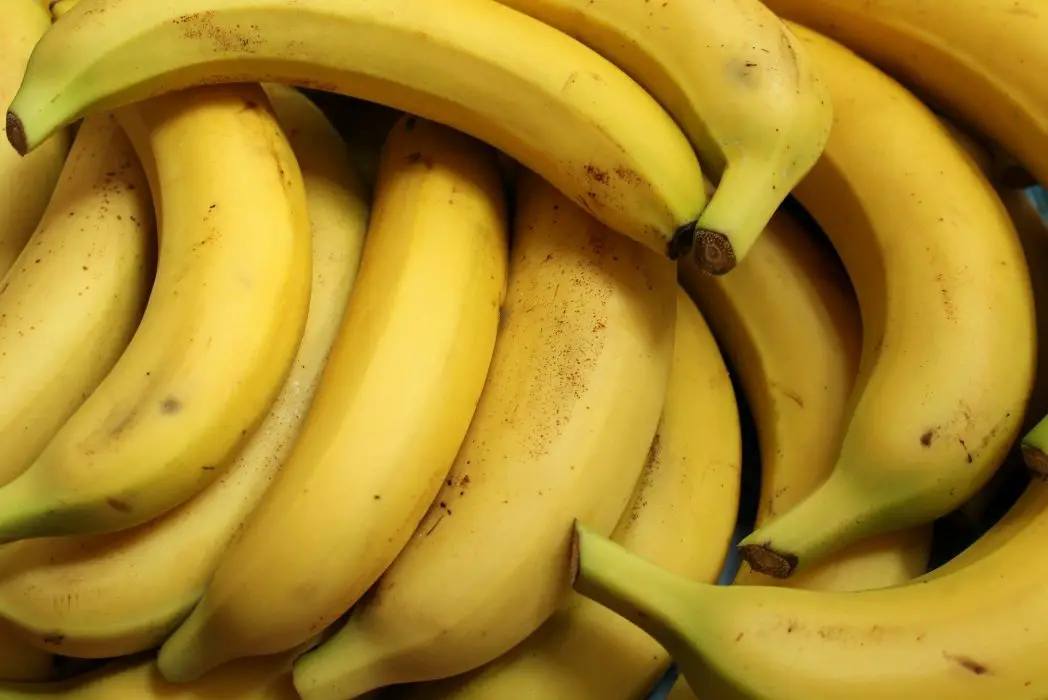 Yes, after a social media post went viral telling that bananas can save you from the COVID-19, thousands of Filipinos wanted to have bananas in their homes with the fear of it being out of stock.
Read: The World Health Organization (WHO) Advises Everyone to Avoid Taking Ibuprofen When You Have COVID-19 Symptoms
In the global fight against the infamous COVID-19, the World Health Organization (WHO) also warned the public to protect themselves against the "infodemics."
What are infodemics?
According to the WHO, infodemics is one of the leading causes of problems becoming worse. Because of "over-information," several simple solutions are being left forgotten and disregarded.
Infodemics are an excessive amount of information about a problem, which makes it difficult to identify a solution."
In addition to that, the WHO also said that these infodemics can blatantly spread information that can make the situation worse. This is especially common if there are outbreaks about health emergencies.
Read: Mental Health Tips Against the 2019 Coronavirus Disease (COVID-19) Offered by Psych Groups
Infodemics can spread misinformation, disinformation and rumors during a health emergency. [These] can hamper an effective public health response and create confusion and distrust among people."
Can bananas save you from the COVID-19?
To finally debunk this, Maria Rosario Vergeire, Department of Health (DOH) Assistant Secretary made a mention of this. She said that medications aren't just the the solution to a virus, that even vegetables and fruits are.
And to clarify the situation, she said, let's start with bananas.
Unahin po natin 'yang saging. Sinasabi po nila it can help prevent COVID-19. Wala pa hong ebidensya. Wala pa hong masusing pag-aaral na makapagbibigay na hard science o ebidensya para sabihin na talagang bananas will prevent the transmission or prevent a person from having COVID-19."
Read: Iran Freed 85,000 Prisoners to Contain the 2019 Coronavirus Disease (COVID-19)
In Translation: Let's start with bananas. People say that bananas can help prevent COVID-19. However, there are no concrete evidences that support this claim. No deeper and further research has been made to prove that bananas can help us be protected of the transmission of the COVID-19 from a person who has it.
But of course, she clarified that there's nothing wrong in eating or consuming bananas. It's just that, people should eat it with the sole belief that they can prevent the spread of the COVID-19.
Pero ang sinasabi naman ho natin lagi, ang saging naman po ay mabuti sa katawan. So hindi naman ho natin ipagbabawal na 'wag nilang kainin. Huwag lang nila iisipin na hindi po sila magkakaroon nitong sakit na ito dahil kumakain sila ng saging."
In Translation: But like what we always say, bananas are good for the body. We are not prohibiting or discouraging people to eat bananas. We just don't want them to think that eating or consuming bananas would be the primary reason why they wouldn't get infected by the COVID-19.
Read: Google is Building a Website For Self-Checking the 2019 Coronavirus Disease (COVID-19)
It is always not wrong to eat and consume bananas. But can bananas save you from COVID-19? The answer is no. It has no properties that make it a successful defense from the infamous Coronavirus.
Is the COVID-19 airborne?
Other than the nationwide-issue about the claim that bananas save you from COVID-19; there are issues about it being airborne. That being said, Vergeire mentioned something about this in relation to what the World Health Organization (WHO) has to say.
Kahapon po, naglabas ng parang statement na galing sa isang article from the World Health Organization na sinasabi nila it can be transmitted sa may airborne na transmission. Pero i-qualify po natin 'to para maintindihan po ng ating mga kababayan. Ito pong artikulong 'to ay tinutukoy nila ay mga settings ng isang ospital."
Read: The Department of Labor and Employment (DOLE) Will Answer All Employee Payments Without Leave Credits
In Translation: Yesterday, a statement was released that came from an article of WHO saying that the virus can be passed along through airborne transmission. However, let us qualify the circumstances so our fellow citizens could understand. That article is referring to a hospital setting.
In all honesty, a virus being airborne is on a whole new other level. It is airborne, yes, but only if it's in a hospital setting.
To end all the fuss; eating bananas, like how we always knew it, is good for the body. However, the claims that say that bananas save you from COVID-19 lacks significant evidence and Scientific proof. Therefore, the claim that bananas save you from the COVID-19 is false. But, it is, nevertheless a healthy fruit.
Source: The Philippine Star