Many of our countrymen yearn to work on a cruise ship. Other than the fact that it offers a handsome pay, there are a lot of benefits to it like traveling, meeting other people, experiencing a different culture, and the like.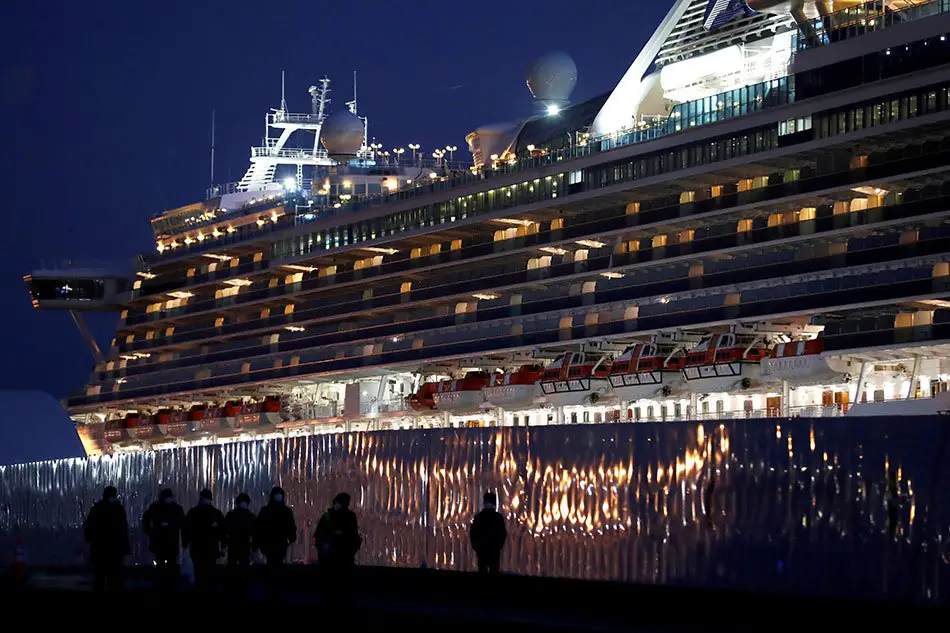 With the domination of the 2019 Coronavirus Disease (COVID-19) across the entire globe, cruise lines decided that they'll stop operations. That being said, over 10,000 Filipino seafarers are coming home.
Marlon Rono, Chairman of the Magsaysay Maritime Corporation, said that repatriation is starting and it's because of the suspended operations of cruise ships. And it's not just us, many seafarers' jobs have been compromised by the COVID-19 as well.
Read: The Catholic Church Will Go Online For The Holy Week
Dahil ang cruise ship po ay huminto ang operation, kailangan po iuwi ang ating mga manggagawa. Nag-uumpisa na po ang repatriation. Asahan po natin sa darating na mga araw ay marami po ang uuwi diyan."
In Translation: Because the cruise ships have stopped operations, our seafarers need to come back home. The repatriation has just started and we can expect that many of them will be coming home in the next few days.
The Magsaysay Maritime Corp. is one of the agencies in seafaring of the country. With them are about 400 Filipino crew members of the Diamond Princess, the cruise-ship that has been severely hit by the virus as it anchored off of the coast of Japan.
Read: Iran Freed 85,000 Prisoners to Contain the Spread of the 2019 Coronavirus Disease (COVID-19)
100 Filipino crew members chose to stay onboard to help the situation and the condition of the ship.
What if they have symptoms?
With the recent enhanced community quarantine set within the entire island of Luzon, these seafarers might experience a bit of a hassle in traveling. If they are showing symptoms, then they'll be well taken care of and managed in the cruise ship. After all, cruise ships have their own doctors, clinics, and hospitals anyway.
Rono added that their agency is preparing commercial flights for the journey of our 10,000 Filipino seafarers who are coming back home to our country.
Read: 80-Year-Old and Older Italians to Not Receive Treatment If Hit With Coronavirus
They are floating in some areas. Alam mo naman ang cruise ship may sariling doctor, may sariling ospital. They are taken care of kung may symptoms na nangyayari. Ngayon ang problema po natin ay ang pagdating nila sa Pilipinas,"
In Translation:  They are floating in some areas. You know how it goes; cruise ships have their own doctors, they have their own hospitals. They are taken care of in the cruise ship firsthand if they're shown with symptoms. Now, the problem is when they come back to the Philippines.
Read: How to Receive Your P5K Salary Subsidy From the Department of Labor and Employment (DOLE)
Visayas and Mindanao
Rono said that the over 10,000 Filipino seafarers who are coming back to our country, those who reside in Visayas and Mindanao would be experiencing the worst because traveling there is banned.
As per him, their resolution is to find these seafarers a hotel where they can stay at for the time being.
 Ang malaki pong problema natin sa sitwasyon ngayon ay ang pagbalik ng mga tiga probinsya gaya ng Visayas at Mindanao. Mahirap po natin mapa-uwi kasi suspended po ang travel. Kaya napipilitan po tayo na i-book sila sa mga hotel."
Read: Common Everyday Things That can Put You at Risk For the 2019 Coronavirus Disease (COVID-19)
In Translation: Our biggest problem in this situation is with our seafarers who live in Visayas and Mindanao. It's going to be difficult and challenging for them to go home because travel is suspended in those areas. With this, we are forced to book them in a hotel so they have a place to stay in the meantime.
When can these seafarers go back to their jobs?
You might think that sending over 10,000 Filipino seafarers back home is bad image. When in fact, it might actually be the reason that they're still alive. The COVID-19 situation is unpredictable as well as it's not an easy problem that every nation was able to flatten the curve. Our country, in fact, is still in its stages of knowing who is infected; and it's not enough.
Read: Curfew For Minors For Safety as Per the National Capital Region Police Office (NCRPO)
There are countries who are able to manage and contain it but a majority of countries have failed and are now facing sudden infections and a large number of deaths. According to Rono, when the situation is normal again, the Filipino seafarers can go back to how their jobs were before.
What do you think about the act of letting these over 10,000 Filipino seafarers come home to the Philippines? Is this safe for everyone who is here? Or can this impose another threat?
Source/s: Manila Bulletin News | ABS-CBN News