As the threat of the infamous COVID-19 spread rises, so does the fear and the stress of the people before it. All of our healthcare workers, as well as other frontliners, can't be more concerned about how the entire virus this is playing out.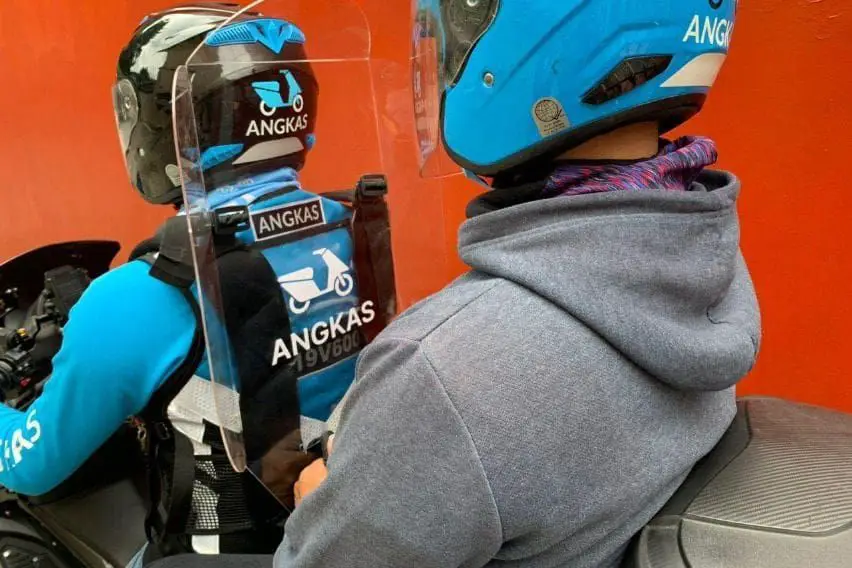 They go and perform their jobs with nobility; but in return, they are risking their lives for it. Over 2,000 healthcare and medical workers have been confirmed to be affected with the virus since the quarantine.
Read: Some Airlines Require Face Shields For Traveling
Now, more and more people are facing their fears for the country to keep on going.
Free Rides to Medical Workers
As a part of their appreciation, motorcycle-hailing company Angkas, will give a hand to medical workers. They will provide the assistance through the form of a "free ride."
All medical and healthcare frontliners who would be servicing would be given free rides; but it has a couple of factors to consider.
With their tweet, they noted, "mag iingat po kami, like always," which means that they'll do everything they can to keep their passengers safe.
Read: Mandatory Wearing of Face Shields in the Philippines Starting August 15
Through their partnership with the Department of Interior and Local Government (DILG, the National Task Force Against COVID-19 (NTF), and the Philippine National Police (PNP), Angkas have its pledge of deploying over 1,000 bikers to around ten (10) hospitals in Metro Manila.
Designations of Angkas Bikers
FREE RIDES FOR HEALTHCARE WORKERS

– wear your own helmet
– starting this weekend until Aug 18
– selected hospitals, but will expand accordingly
– mag-iingat po kami like always pic.twitter.com/gPuvFZA02v

— Angkas (@angkas) August 7, 2020
The free rides that would be given and deployed would be for the following medical and healthcare establishments in Metro Manila;
East Avenue Medical Center
Jose Fabella Memorial Hospital
Jose N. Rodriguez Memorial Hospital
National Kidney and Transplant Institute
Ospital ng Maynila (Manila City Hospital)
Ospital ng Sampaloc (Sampaloc Hospital)
Philippine General Hospital (PGH)
Quezon City General Hospital (QCGH); and the
Quirino Memorial Medical Center
Read: Philippine Banks That Would Waive Online Fees Until the End of the Year [2020]
When Would the Free Rides Be?
As per their announcement, the free Angkas rides would run starting the 8th of August, until the 18th of August; the scheduled data of the end of the Modified Enhanced Community Quarantine (MECQ).
For the healthcare and medical workers who have their own motorcycles, they would be given their own wearable shields. The shields are and have been provided for by Angkas – and it came from their own minds.
Lt. General Guillermo Eleazar, Joint Task Force COVID Shield, said that he and his team will closely and will deliberately working with Angkas for the success of this project.
Read: GCash Convenience Fee For Fund Transfers Starting the 6th of July
We will be monitoring, for example, transportation terminals or locations of  stranded [HCWs].  Kung saan kailangan ang ANGKAS riders, we will tell George so he can tell his bikers."
In Translation: We will be monitoring, for example, transportation terminals or locations of the stranded healthcare workers (HCWs). If they need Angkas riders, we'll tell George so he can relay the information to his bikers.
Angkas's Reaction
What did Angkas say about the free rides that they will be offering medical and healthcare workers? Were they against this particular activity?
George Royeca, Angkas Chief Transport Advocate, said that this is their way of making sure that our HCWs are kept safe; under their command and their care, not only would workers arrive and service the people on time – it's going to be a lot cheaper for them, too.
Read: International Travel Likely Not to Return until 2023
Angkas stands by our HCWs in the 10 hospitals given by the DOH. After the shift, makauwi sila ng maayos. We are coordinating with the DOH in terms of the government hospital needs. Narito po si Angkas para po i-donate ang barriers para sa frontliners."
In Translation: Angkas stands by our HCWs in the 10 hospitals given by the Department of Health (DOH). After the shift, they'll be able to get home safely. We're coordinating with the DOG in terms of these public sector hospitals. Angkas is here to donate barriers to our frontliners as well.
With the free rides that they plan on giving and rewarding our medical and healthcare workers; it would lift off a ton of bone in the neck for our frontliners.
Add the fact that  the company would supply shields, too; they're really looking forward to providing utmost care and assistance to our frontliners.
Read: Limited Face-to-Face Classes Approved in Low-Risk Areas
Do you think that the free rides that are offered by Angkas to healthcare and medical frontliners are really one way to help and support them? Can this aid in their services to the country?
What about the shields that would separate two people in one motorcycle? Is it effective? Or should this act be thrown in the trash as it's not at all relevant?
Source/s: Spot PH | Yahoo News