The newest and the youngest craze – TikTok, has been topping the charts since its release. This made its competitors tremble as it was the way to produce more than 500 million users worldwide.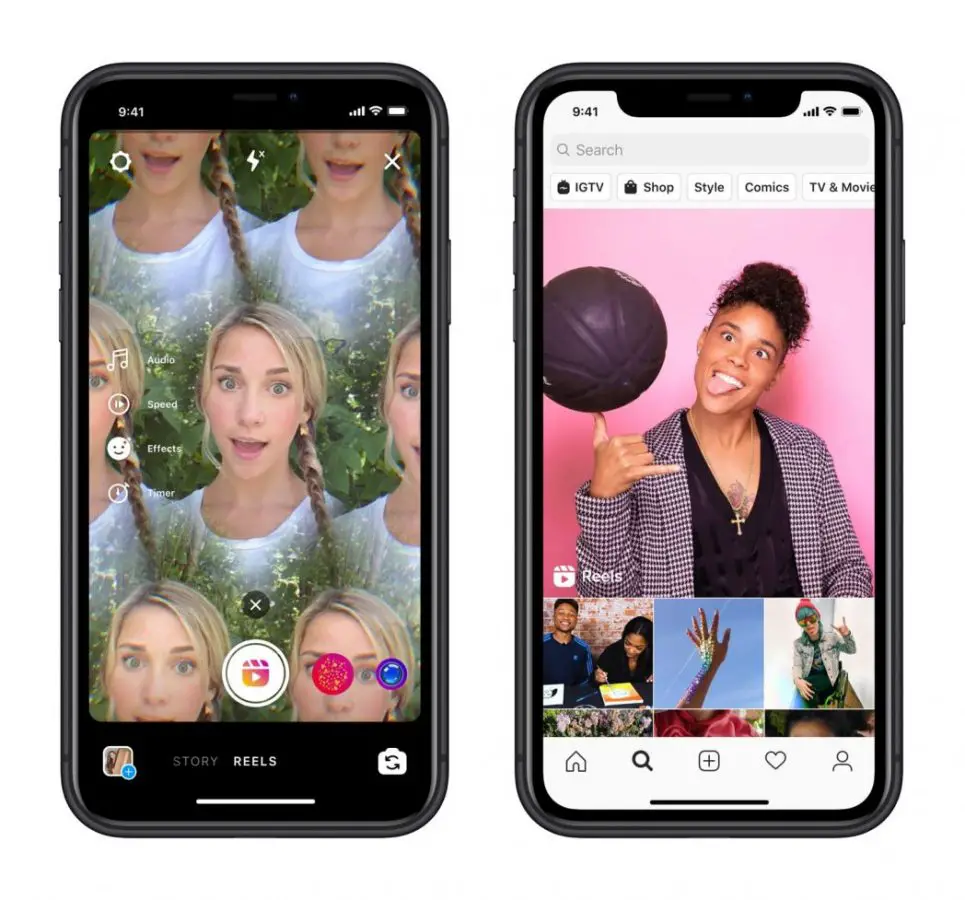 In every corner of the globe, you will notice that there's TikTok; and people are doing crazy things for them to go viral. Instagram's attempt, which is Instagram Reels, is their newest and their most advanced feature that would try to keep users off of TikTok.
Read: The COVID-19 Sensor, Installed by Apple and Google?
What is Instagram Reels?
In case you're not aware of it, Instagram Reels is the newest update of the company. It is a short-form video feature that would complement the app.
It can be found on a new section in which users can click; and it's going to seem like you're just regularly posting Instagram content.
For further information about Instagram reels, it's truly just like how you would normally function in TikTok:
Users are given 15 seconds to create videos;
They'll be able to edit it, add filters, and music – even other additives;
And it can be viewed by your followers – as it is displayed on your feed (if your account is public)
Read: Threads From Instagram, Introduced by Facebook
How You Use Instagram Reels
Many people would find it easier and simpler to use because everything is in one go. In fact, creating a reel is easy:
Look at the bottom part of the Instagram camera and select Reels. 
From there, you'll be given a variation of tools that you can use for your reels
Once you open it, you will be able to:
Select the Audio
Probably the most used and the most famous functionalities in TikTok, Instagram Reels will allow you to choose a song from the music library of Instagram.
In addition to that, you'll also be given the option to choose your original audio; you just have to simply record a particular reel with it.
Read: Face ID to Messenger Inbox, A New Security Feature?
Add Effects
You can also add effects in your gallery; which is created by Instagram, as well as creators from across the globe.
Use a Timer and a Countdown
How can it be fun if it doesn't have a timer? You can set the timer to be able to record all of your clips without you being stressed how you can hold it!
Choose the Speed
You can speed up, slow down, or even control a specific part of your reel. You can also select where you want to change and modify the speed in.
Align
Are your objects or subjects not aligned? You can have them realigned and make the transition from one particular reel to another, seamlessly.
Read: How to Use Messenger Rooms? Here's a Quick Guide on How to Do It
Public Accounts
If you have a public account, which most people have, you can share your reel to a particular space in the "Explore" section. Even if a person is not following you on Instagram, he or she will be able to see it!
You can put hashtags to it, or if you put in a particular song and a person searches for it – they will see it!
Private Accounts
In case you have a private account, however, you can share your reels ONLY to your followers. Instagram Reels has its own setting, though, so you can choose if you want to have it set on public or on private.
Did They Copy TikTok?
A lot of fuss about them copying TikTok has been going on around the web. But did they actually copy the giant app? Vishal Shah, Vice President of Product of Instagram, sad that they gave credit to Snapchat when they released Instagram Stories back in 2016.
Read: Huawei Smartphones to Not Have Facebook, Instagram, and WhatsApp Pre-Installed
However, they were assertive in saying that they DID NOT copy TikTok's concept as short-form videos fall a lot under the same radar.
I think of short-form video in very much the same vein – TikTok certainly didn't invent short-form video, I think they've done a lot of really amazing work to make it their own, and I think we've been inspired by that great work, but then want to take that and integrate that into Instagram in a different way."
Read: The Long-Awaited Mute Button of Instagram is Now Available
As of this moment, Instagram Reels has been released to over 50 countries. It'll take a few moments for the update to reach the Philippines but it shall arrive in the latest and the most recent version of iOS and the App Store.
What do you think about Instagram Reels? Would this be an effective way of connecting to friends and family members? If you're a TikTok user, would you patronize their service?
Source: Instagram