Have you always dreamt of traveling the world? It might be a dream for many, if not all, and it can have a lot of perks to it; you can see the world with your own two (2) eyes, you get to learn other cultures and other traditions, you get to see the world in their side of the planet. Nevertheless, traveling is fun and is often the stress-breaker of some people especially if they are under a lot of tension.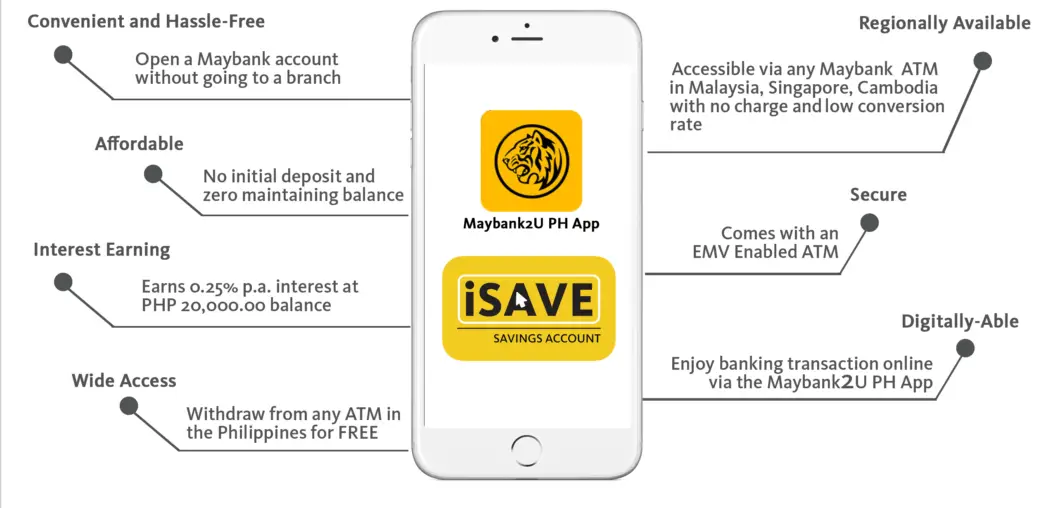 However, traveling can be very expensive especially if you are traveling to a foreign destination. There might be a lot of airline seat sales and a lot of promotions and discounts—that, however, doesn't escape the fact that it's quite costly when you travel.
Read: The BPI Get Ready to Win EMV Raffle Promo
So what better way can you travel without having to spend tens of thousands of pesos? It could either be asking anyone for money—of course, or you could save and use whatever extra money you have. Well, who wouldn't want it by winning a raffle!?
Maybank's iSave.iShop.iFly
Just recently, Maybank launched their newest promo for both their existing and new account holders. It's called the iSave.iShop.iFly and it's a promo which is perfect for people who loves travelling!
Who is this promo for?
This promo was launched by Maybank for iSave account holders. You need to have an account and maintain an amount of P10, 000.00 month-to-date which is averaged by the daily balance. Doing this will automatically save you a spot or one (1) raffle entry.
So, to further clarify, if you have P40, 000.00 at the end of the month, you will be subject to having four (4) raffle entries—there really is no limit as to how much you can get as raffle entries; all you have to do is to make sure that your account will have a maintaining balance of P10, 000.00! 
What would the prizes be?
Well, of course, the grand winner of this specific promo will be getting a P1 million travel package to the U.S. or any destination of their choice. On a side note, it's all tax-free! However, if you are entering a country which requires a VISA, then you would have to take care of that personally.
Read: Smart Celebrates its 25th Anniversary by Giving Out their Biggest Raffle Promo, The Smart Amazing 25 for their Subscribers
Are there consolation prizes?
There will be a preliminary draw and in this draw, there will be three (3) winners who will have a chance to get shopping sprees to a store of their choice!
1st Prize winner/s – P300, 000.00
2nd Prize winner/s – P200, 000.00
3rd Prize winner/s – P100, 000.00
When is this promo valid?
According to Maybank, the iSave.iShop.iFly promo is ready and available until the 31st of July 2019. They're saying that if you want more and better chances, you might want to open an iSave account because the next preliminary draws will take place on the 18th of June and on the 15th of August.
How can I apply for a Maybank iSave account?
You can apply for a Maybank iSave account by proceeding to the nearest Maybank branch near you. Inform the tellers that you are looking to open a Maybank iSave account.
Read: Cebu Pacific to Cancel Flights Until May 10, 2019
Alternatively, you can just proceed to the Maybank PH website at https://maybank.com.ph/; download the Maybank2U PH app, and register! Registering is so easy!
No initial deposit and maintaining balance fees, just download the app, get started, and proceed in making your Maybank iSave account! Do so and you'll be able to have the chance to win a trip to anywhere in the world—to a destination of your choice!
Read: The Pantawid Pasada Program by the LTFRB
What are you waiting for? Do you want to travel the world without thinking of your funds or the money you will be spending? Create a Maybank iSave account now and get the chance to travel anywhere in the world for free!
The prize is a P1-million travel package to the United States or to any destination. What are you waiting for? Download the app, register, and travel to anywhere in the world!