Vinegar is one of the most used ingredients in cooking. As a matter of fact, some cultures consider it to be an essential ingredient in making different dishes. It's difficult to deny the fact that it has been an important part especially in the culinary field. However, the Food and Drug Administration (FDA), an international food agency made the announcement that there are five (5) vinegar brands that had synthetic acid with them.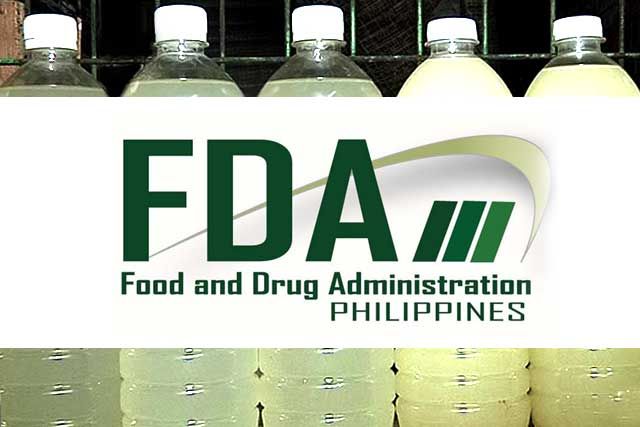 Therefore, it has been deemed that these should not anymore be sold to the public because of the discovery that the Administration made.
Read: Thousands of School Children Hit with Food Poisoning
What are the five vinegar brands that had synthetic acid?
As per the FDA, the following are the brands that had synthetic acid. These five vinegar brands, out of the 39 commonly used brands, went through Permanganate Oxidation Number (PON) testing.
Chef's Flavor Vinegar with an Expiry Date of April 01, 2021
Surebuy Cane Vinegar with an Expiry Date of March 26, 2021
Tentay Pinoy Style Vinegar with an Expiry Date of March 18, 2021
Tentay Vinegar "Sukang Tunay Asim" with an Expiry Date of June 06, 2020; and
Tentay Premium Vinegar (Batch or Lot number TV) with an Expiry Date of September 07, 2018AC
Rustan's Supermarket, one of the top supermarket chains in the Philippines, sent the order to take back the house brand vinegar Surebuy Cane Vinegar from their inventories.
Tentay Food Sauces, Inc., however, makers of the brand of Tentay Vinegar, mentioned that they are coordinating with the FDA to have clarification and straightforward points regarding the issue.
You can watch the video from TV Patrol below pertaining to FDA's report and observation with these vinegar brands.
Read: Five Supplements That Are Abundant Here in the Philippines
Vinegar testing by the FDA
As per the FDA, they are continuously conducting tests that are in accordance with the issue which involves these brands of vinegars that are being sold and bought by consumers in the market. They said that they are doing this in order to verify and authenticate the common vinegar brands in compliance with the standards of the agency.
The FDA said that they are currently following an Administrative Order which prescribes both the quality and identity standard of these vinegars.
Following the current Administrative Order prescribing the Standard of Identity and Quality of Vinegar, any artificial matter such as synthetic acetic acid or any cloudifying agent deems the vinegar adulterated hence, it must not be sold to the public."
Does this have serious risks in terms of consumer health?
Although they were able to pinpoint and discover that five vinegar brands contained synthetic acid, the FDA made the clarification that these brands were only deemed as substandard. It does not, however, impose health risks or safety issues to those who consume it.
The only difference is that vinegar brands found with synthetic acid did not endure the natural and regular process of fermentation which is the normal method how vinegars are made.
Read: Cancer Control Law Established in the Philippines
The presence of synthetic acetic acid merely represents that the vinegar did not undergo fermentation, either through a slow process, quick process, or submerged culture process which is used for commercial vinegar production."
What will the FDA do as regards this concern?
The agency took responsibility to check, inspect, and ensure that all vinegar manufacturing facilities of these vinegar brands to verify if the claim of them utilizing synthetic acid is correct. When proved that these brands use synthetic acid, appropriate action will be imposed to establishments.
Appropriate regulatory action shall be imposed on those non-compliant establishments found violating current standards, rules, and regulations of the FDA."
We use vinegar almost on a daily basis. If you saw that the vinegar you patronize is part of the five vinegar brands that was reported to have contained synthetic acid, it might be best to change brands or to clarify whether or not using the brands won't have drastic effects to you and your family's health.
Read: No More VAT Starting 2019 on Hypertension, Diabetes and High-cholesterol Medication
What do you think of the fact that there are vinegar brands that utilize synthetic acid instead of undergoing the natural process?