Globe Telecom, one of the most notable telecommunication providers in the country, was happy to announce that they are commercially unearthing their fifth (5) generation fixed wireless 5G service. Yes, a 5G service available for use by Filipinos in the country.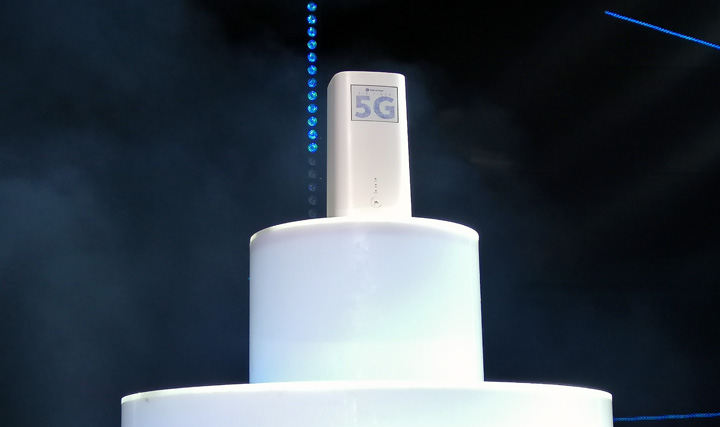 Ernest Cu, Globe Chief Executive Officer (CEO), said that the launch was a definite sigh of relief. He added that the Philippines is the first country in Southeast Asia to have hands on the latest and the best network technology.
Read: PH Internet Speeds Not Improving at All Says Experts
Last Thursday, the 20th of June 2019, Ernest Cu said that they're now fulfilling their promise back in 2018 to launch and to let Filipinos experience 5G services by the second (2nd) quarter of this year.
It is still the second quarter, right?"
Cu said, happily joking about the fact that they were still able to meet the deadline as they have promised for Globe's fixed wireless 5G service.
As you know, the 2nd quarter of the year will end in a sheer few days—nine (9) days specifically.
What did the telco world say?
According to Cu, the fact that 5G is currently coming into play caused excitement in the world of telecommunications in the whole world.
Read: Ultra-High Internet Speed Information Highway Project Could Cut Current Costs in Half
The arrival of 5G has caused excitement in the global world of telecommunications. Today, we made a crucial step in fulfilling our goal of connecting more Filipino homes, and our vision of bringing first-world Internet to the Philippines."
What will Globe's fixed wireless 5G service provide?
Since it's a 5G connection, the Globe At Home Air Fiber will make way for the telco to allow more Filipinos to utilize home connection to the extent of overcoming external challenges. They will do this by spreading out fiber optic cables all over the country.
As per Cu, the 5G system will duly be using wireless solutions to allow more businesses and homes to connect over airwaves.
Read: Google Station Brings Free Wi-Fi to the Philippines
Prior to Air Fiber 5G, we have aggressively utilized fixed wireless solutions to connect more homes and businesses to the internet over airwaves. This strategy resulted in home broadband subscriber base increasing by 55.1% to 1.7 million in the first three months of 2019 from 1.1 million in the same period in 2016."
Contrary to popular belief, the 5G Internet system utilizes fixed services like traditional fiber optic, wired connections—it's not a wireless service like how many people think of it as.
Read: Mislatel Plans to Start Operations by July
Cu explained that this will be a huge advantage because it will deliver speeds fiber-like without undergoing processes such as laying out sires, rolling out fiber cables, and the like.
What speeds could Globe's fixed wireless 5G service offer?
This is the most asked question when it comes to Internet connectivity—it's actually astounding to imagine. According to Globe Telecom, they look forward to offering speeds of up to 100 megabits per second (Mbps).
In addition to that, up to two (2) terabytes of data packages in Bulacan, Cavite, and Pasig areas would be pushed and offered at such an affordable price.
Read: Mislatel, Third Telco Player in the Country, Will Accept Subscribers Before 2020
When will this be available to consumers?
As per the company, the 5G connection will start its operations around July 2019. The prices of the plans would be as follows:
P1, 899.00 per month for a speed of up to 20 Mbps
P2, 499.00 per month for a speed of up to 50 Mbps; and
P2, 899.00 per month for a speed of up to 100 Mbps
NOTE: All of these packages have a 2TB capacity of data that is available for usage.
The Air Fiber 5G or Globe's fixed wireless 5G service is a part of the plan of Globe Telecom to be able to connect up to two (2) million homes by the year 2020.
Cu said that they are currently spending about 21 percent of their revenue to improve, upgrade, expand, and further enhance the telecommunication and Information Technology (I.T.) infrastructure since the year 2012.
The correct process to obtain, maintain, and to broadcast this type of service could be crucial. So, people can expect a too few delays in the proper roll-out of the 5G system.
Read: iTunes Will be Removed as Apple Harmonizes Their Software
The right of process can sometimes take years to obtain, causing drastic delays in fiber optic roll-out completion. We have been ramping up our capital spend from P20.3 billion in 2012 to P43.3 billion in 2018, in order to provide our customers better broadband services."
What do you think about Globe's fixed wireless 5G service? Do you think that this will end the current dilemma the Philippines has in terms of slow data and Internet connections? Or could this just be an additive to the current fiber optic plans that different telco providers have?