The Department of Education (DepEd) has announced that students in the Kindergarten level up to Grade 12 in public schools in the country shall have their Christmas breaks starting on December 15, 2019. Furthermore, the semestral break shall begin on October 21st, 2019 until the 28th.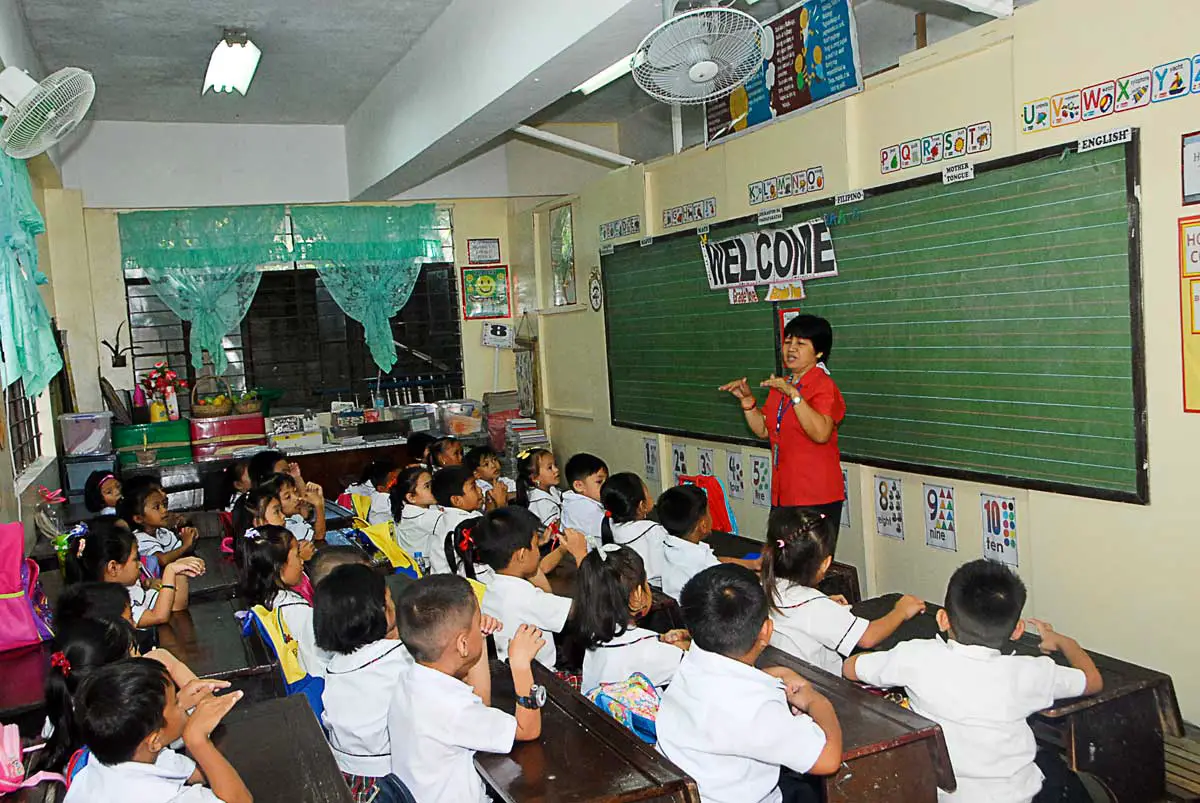 According to the DepEd Order 007 s. 2019, the Christmas break for public schools shall strictly be started on December 15th, 2019. In line with that, the resumption of classes shall be on January 6th, 2019.
You can view the real copy of the Order by clicking here.
Read: SM Supermalls Announces All-Gender Restrooms in November
DepEd Calendar of Activities
As you can see in the copy, there is a calendar of school activities, you can clearly see there that on October 21st, 2019 until the 28th, it is scheduled for that to be the official semestral break for Kindergarten students up to Grade 12.
Moreover, it was also stated there that the official start of the Christmas break shall start on December 15th, 2019; the resumption of classes, as per the schedule shall be on the 6th of January, 2020.
Could the schedule of these breaks be moved?
Nepomuceno Malaluan, Department of Education (DepEd) spokesperson Undersecretary, said that class suspensions due to inclement weather and other reasons would be less likely to affect the set schedule for the Christmas break according to the calendar.
Read: Road Etiquette and Safety Education to be Included in the K to 12 Curriculum
He further explained that the calendar is localized so if adjustments and modifications would be made, they would have to be made in light of the suspensions.
The calendar also ay localized naman with the adjustments that have to be made in light of suspensions. So far, walang indication that we will deviate from that school calendar."
In Translation: The calendar also is localized with the adjustments that have to be made because of suspensions. So far, no indications can be seen that would deviate the occurrences in the school calendar.
He continues to explain that class suspensions aren't really the DepEd's job; it is with the cities and municipalities. Local Government Units (LGUs) are the ones who decide whether or not classes will be suspended.
Read: 33,000 Public School Teachers Wanted
"There are municipalities that suspend more, kasi LGUs [local government units] 'yung suspensions eh (LGUs decide on the suspensions) and there are municipalities that suspend less kaya 'yung interventions (that's why the interventions) for make up of lost periods is more of a localized matter. It will depend on regions and then divisions and even school level."
What Malaluan is saying is actually correct and legitimate; DepEd is not the one responsible for the suspension of classes on a local government level.
How about private schools? Are they required to follow the school calendar set by the Education Department?
Analyn Sevilla, DepEd spokesperson Undersecretary said that private schools, unlike public schools, have their own sense of breaks. Therefore, they would not be obliged or required to follow the department's calendar – they may implement different schedules, activities, etc.
Read: The Department of Education (DepEd) Basic Education Enrollment Form
She continued to explain that the schedule differences and modifications from private schools would most likely come from the school administrators, not from DepEd.
The department order is in effect for all public schools. Private schools have their own school calendar hence Christmas break for private school students are set by its school administrators."
So if your child or if you know someone who is studying in a public school from the Kindergarten level up to Grade 12, help them using this because they might need these information for their own perusal.
Read: Tired of Waiting For Cancellation or Suspension of Classes? You Should Not, Here's Why…
Alternate Deliver Modes (ADMs)
The Education Department would also like to remind schools to hold or halt make-up classes or take up Alternative Delivery Modes (ADMs) if needed. This is an "alternative to compensate for any unplanned class suspensions like natural and man-made calamities. "
Just a reminder, however, these should be "agreed upon by concerned parents and/or school heads/administrators or teachers."
Read: Medical Scholarship Granted by Mayor Marcy Teodoro to Aspiring Doctors in Marikina City
This information might be extremely helpful especially if they are in a tight schedule – you might even be able to bear good news to them as the semestral break would start on October 21st, 2019 until the 28th! Even more is the Christmas break which is scheduled on the 15th of December until the 6th of January of next year!
The reason for this extension is because DepEd values the importance of spending or allocating enough quality time with family members. More so, they believe that the Christmas season would be a great provision of opportunity for the learners of the Filipino community to be able to strengthen their relationships and emotional bonds with their families.
Source/s: GMA Network | Department of Education (DepEd) Website | Manila Bulletin