Globe Telecom Inc., or more commonly known as Globe, has announced their service expansion by spreading their 5G service. According to them, Globe 5G will finally be available in different parts of Bulacan, Cavite City, and Rizal.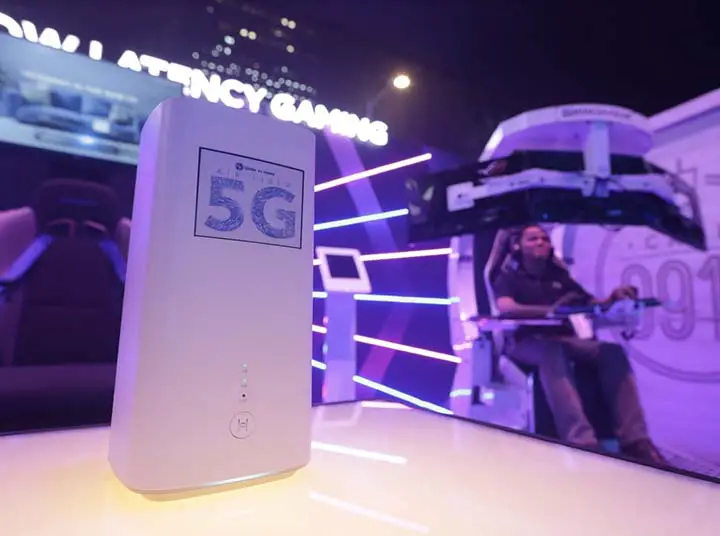 In their announcement, it was clear that about 2 million homes would be able to have high-speed internet access via Globe 5G by 2020. That's not all that all Globe customers need to look at in the coming year-there's more.
Read: Ultra-High Internet Speed Information Highway Project Could Cut Current Costs in Half
Which areas have Globe 5G already?
Globe was able to innovate and expand their 5G service in some central business districts (CBDs) already. As per the Globe management, the 5G fixed wireless broadband is already available in:
Palmera Homes – San Jose Del Monte in Bulacan;
Woodland Hills – Carmona in Cavite;
Carissa Homes 2A and 2B; and
Greenpark in Cainta, Rizal
Read: PH Internet Speeds Not Improving at All Says Experts
In the past months, Globe said that the execution of the 5G network is expected to come faster and better. This is because the technology of the next-generation service can ride and flow on current wireless sites.
This basically means that the permissions plus geographical limitations are going to be ran over by fiber optic cables; which will make everything easier.
Martha Sazon, Globe's Senior Vice President and also the Head of the Broadband Business said that the goal of the company's initiative of expanding its Globe 5G services is to provide cutting-edge technology that can be used in the future.
Read: A Majority of Filipino Kids Choose the Internet Over TV, Study Says
Our aim for 5G deployment is to serve more customers, especially in areas where we encounter challenges in rolling out fiber-optic cable, through providing technology that enables them for the future."
How many households does Globe target for their 5G expansion?
According to Globe, their target is to hit a total of 2 million households for their 5G internet by 2020. They've already hit their 1.8 millionth mark in the second (2nd) quarter for their wired home broadband and combined fixed wireless subscribers.
To note the Globe 5G network; it is expensive. It's expensive but reliable at the same time. Ernest L. Cu, Chief Executive Officer (CEO) and President of Globe Telecom Inc., said that this price is justifiable because the equipment is priced that much to be able to power the technology.
Read: COMPLETE LIST of Touch Mobile (TM) Promos For 2019 – Call, Text, and Mobile Internet Data
Globe said that their coverage currently services communities about 120 to 150 household in strategic areas and locations in the Greater Manila and Metropolitan area. Furthermore, they expressed their plans of rolling out the Globe 5G in more and better areas soon.
How much would be the Globe 5G network?
According to Globe, this 5G feature  that is up to 20 Mbps would be available at P1,899 per month; 50 Mbps would be available for P2,499 and last but most definitely not the least, 100 Mbps for P2,899 per month. 
These data and wi-fi packages would have a 2-terabyte (TB) data allocation. Should you exhaust your whole data allocation, you can call-in to purchase more!
Read: Party-list Member Filed Bill to Have Faster and Better Internet Connection in the Country
In addition to that, the newest 5G package ensures secure connectivity that would allow people to have a safer and a more secure network.
The Globe 5G or the Globe At Home Air Fiber network vows of ultra high-speed internet access plus a super-sized data allocation to power different devices for a number of purposes.
Globe's high-speed internet access (Globe 5G) can allow users to access even the most daring accesses such as:
Read: One Centavo Per Text Message (SMS), Filed by Senator Imee Marcos
Entertainment (Streaming/playing games/social media)
Work (Video recordings/encoding); and
Security (security systems/CCTV cameras)
You can enjoy the high-speed internet access at home without having to go elsewhere. Plus, it allows access to more devices in your household without the fear of bandwidth over usage.
I'm from these areas, how can I avail the Globe At Home Air Fiber 5G?
Should you be interested in the Globe 5G network that is about to launch; and if you are in one (1) of the mentioned locations, you can apply through an authorized Globe Sales Representative in the area.
Read: Tax Payments to be Done in the PayMaya App Through BIR and PayMaya Partnership
You can do so by visiting https://bb.globe.com.ph/5g. Other than visiting their website, you can also give them a call by calling the Globe customer care number at (02) 7730-1000.
Are you part of the areas that Globe mentioned which would finally have access to the Globe 5G network? If yes, then what are we waiting for? Inquire now on how you can have access to Globe's newest, fastest, and most reliable 5G network!