Every day, there are Filipinos approved to work overseas. Being an Overseas Filipino Worker (OFW) is not simple. In fact, being away from your family, embracing a whole new culture is difficult. This is why the Philippine government plans on establishing a sole Philippine department for the welfare of OFWs.
Read: House of Representatives Looks to Pass Proposed Laws Creating 3 New Government Departments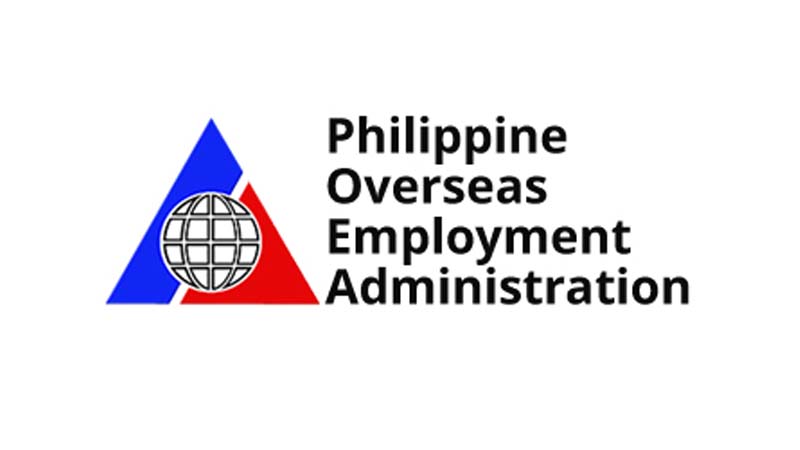 Are you an expecting OFW? Have you been approved for a job abroad? Or do you know someone who is?
If you answered yes to any of the questions above, be mindful of fakes. The Philippine Overseas Employment Administration (POEA) warned all expecting OFWs to be wary and cautious of messaging the Facebook page of the POEA.
Fake POEA Facebook accounts
Apparently, there have are fraudsters and cyber-criminals who put up a different and fake POEA Facebook account. They're using the name of the agency as well as some of its officials.
Read: Bayad Center Clients Targeted by Bills Payment Scammers and Fraudsters
Even the logo of the POEA is something they were able to duplicate.
What do these fake POEA accounts do?
To be able to execute their fraud properly, they offer fake jobs from different countries. Being a Filipino who yearns for a lucrative salary abroad, you would definitely bite this opportunity.
The POEA was able to track these fake accounts due to the growing number of complaints that they've received form people. These people fell victim to these fraudsters and somehow share personal information about them.
Read: Change Your Password Now Because Facebook Stored Passwords in Plaintext
What these fraudsters do is that they ask people who bite their hooks to deposit some sort of a reservation or application fee. Then, the money that they deposited will just turn into bubbles.
According to the POEA, these fake accounts are done professionally; they even listed some of the names of their officials as well as officials of the Department of Labor and Employment (DOLE).
What does the POEA have to say about this?
Due to the increasing number of complainants, Bernard Olalia, Administrator of the POEA, clarified that the POEA does not market or advertise jobs on Facebook. 
Read: Investment Scams Online You Need to Watch Out For
Moreover, the POEA won't also charge you of an application or a reservation fee until an individual gets a job.
Hindi kami nag-a-advertise ng jobs sa Facebook. We do that sa official website."
How can expecting OFWs avoid these scams?
According to Olalia, because of the newly-signed labor pact with Russia, Filipinos are eager to apply as an OFW there. Adding the continuous request to work in Israel as a hotel housekeeper, many fraudsters had the idea to duplicate POEA accounts.
Read: You Got Scammed – What Do You Do And How Do You Report Scams?
Know the correct process
Olalia reminded everyone that it's only with POEA that they can apply government-to-government. It doesn't have to go through a different agency. Should expecting OFWs to encounter an agency, however, they need to check its legitimacy on the POEA website.
In addition to that, Olalia also said that if there's an application or reservation fee, it's better to do it at the POEA office to be sure. They clarified further that the only way they get payments is through their cashiers – not online.
Read:A Comprehensive Guide on How to Avoid Text Scams and Phishing
Check the Facebook page first
If you see that the page only has a few hundred likes, chances are, it's a fake POEA Facebook account. POEA is one of the nation's most famous Facebook pages because of its announcements and information.
Seeing a weird figure should immediately make you think twice about messaging them.
Ask other people
The good thing about social media is that you can communicate with people right then and there. If you see a weird-looking POEA Facebook account, ask people who shared their thoughts about it.
Read: The National Bureau of Investigation (NBI) Advises Online Shoppers Who Are Paying Through Remittance Centers
Read comments to know whether it's legit or it's fake. Most of the time, looking at these things will actually make you realize that you're dealing with fake, hoax accounts.
Clarence Basco, one of the victims and complainants, said that after he paid the fee, the salary and contract changed. The salary he was expecting was substantially higher than what he was told when applied for the job.
It's not just fake POEA Facebook accounts, fraudsters are also trying to imitate some government agencies such as the DFA and DOLE. Nevertheless, it's always best to be safe than sorry.
Check everything first before shelling out even a peso; you don't know, you might be communicating with a fraudster.
Source: ABS-CBN News