Manila is home to the country's richest and oldest culture. In fact, it's where most of the antiques and historical landmarks are. However, through the years, Manila has seen a ton of changes; it has been polluted because thousands of vehicles roam it every day.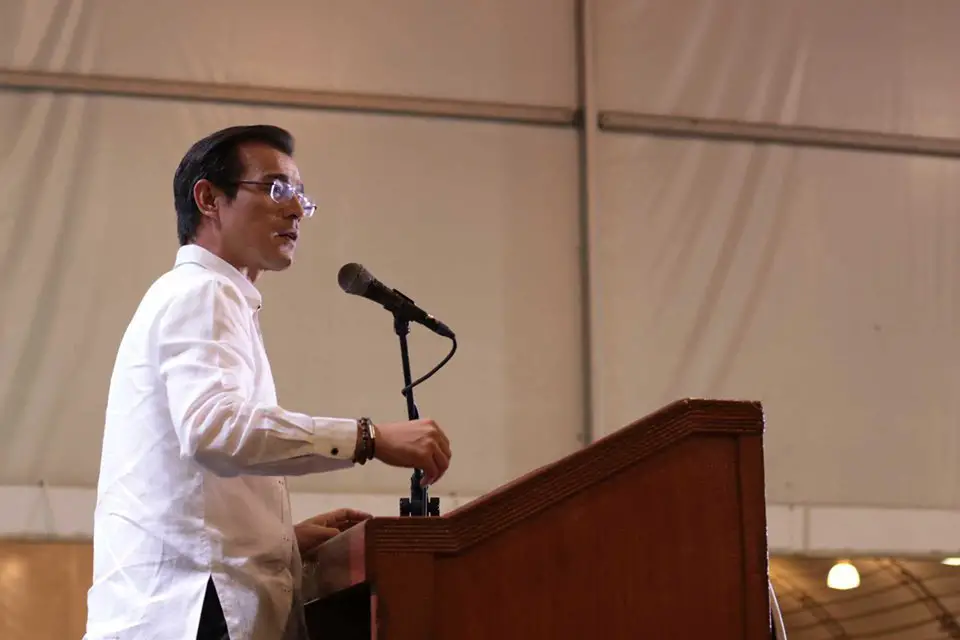 This is why Manila City Mayor Francisco "Isko Moreno" Domagoso, promised that he will create open and green spaces in the capital of the country. Because of his aspiration to transform Manila City into a livable and breathing city by 2030, he said he'll be starting this initiative.
Read: The Philippines is Planning on Building a Pollution-Free City that cost $14 billion
The suffering city
Isko Moreno attended the International Forum on Air Pollution and Climate Change which was done on Seoul. He said that dirty air does not choose its targets; it's everywhere and it's just right that we act upon it.
Air does not recognize political boundaries, whether we look at it from the country perspective or from the capital perspective. All of us suffer. All of us have to agree that the solution must be collaboration and cooperation of political entities."
Read: Isetann Mall Closed, Ordered by Mayor Isko Moreno
Daily undertaking
In his initiative to create more green spaces in Manila, Isko Moreno said that this will have a daily undertaking to ensure that the promise is being attained.
He expressed his support and aid to be able to achieve sustainable development goals (SGD) that was set by the United Nations General Assembly by the year 2030.
Moreno also said that the utility of renewable energy would be included in the plans of development of Manila City. He said that a large chunk of air pollutants in the country comes from mobile sources. He emphasized that it's at 88 percent.
Read: Grab to Pilot GrabWheels in Intramuros With Free Rides For 3 Months
He said that mobile sources contributed a significant amount to the total air pollution in the National Capital Region (NCR).
In the National Capital Region (NCR), mobile sources contributed an enormous 88 percent to total air pollution in the area compared to ten percent from stationary sources and a mere two percent from area sources."
Vertical gardening
Citing that this instance is quite challenging, Moreno said that because of the fact that Manila is one of the cities that has the most pollution, it would be difficult to create more green spaces. In addition to that, he said that Manila is also known to be one of the densest cities in the country, making it more difficult that it already is.
Read: What Causes The Infamous Metro Manila Traffic? Here's What's Causing it, According to the MMDA
So, one of our strategies will be through vertical gardening and roof gardens in key locations. Today we strive to achieve the vision to make the city a green city with well-connected and maintained forest parks, open spaces and water channels."
Isko said that the Manila City government looks to establish and nurture an enhanced environment to lessen the risks of disaster to happen in the city. Doing this can help make the city become "more livable" and healthier.
Moreno said that he plans on establishing somewhere around 1,600 hectares of open green spaces all over Manila City.
Along with these open green spaces, Manila Mayor Domagoso said that there would be public toilets scattered around the spaces as request of the park goers.
Read: Bicol PNR Project or the Manila to Bicol Railway Construction to Start This Year
There are so many people passing by the park and we wanted to accommodate them and give them an outlet."
Hopefully, Mayor Domagoso's plans of putting up open green spaces in Manila would be effective. Furthermore, we do hope that this plan can help in defeating the air pollution that the capital city is suffering.
Isko Moreno was praised by a lot of foreign critics with this plan. With this, he said that there's "nothing spectacular" about it, that it's just simple governance.
Read: PH Government Processing Proposed 22 Manila Bay Reclamation Projects
Simpleng paggo-gobyerno ito, nothing spectacular. We just need to create 1,600 hectares of green space in the next 3 years in the city of Manila. We will make it a more livable city, a smart city."
In Translation: It's just simple governance, nothing spectacular. We just need to create 1,600 hectares of green space in the next three (3) years in the city of Manila. We'll make it a more livable city, a smart city.
Read: Manila City Mayor Francisco "Isko Moreno" Domagoso to Turn Manila City Into a Smart City
What do you think of the plans in making Manila City a green space? Can this help it become "more livable?" Can Manila City visitors really feel the difference between the "old" and new Manila when these upgrades become effective?
Source: Manila Bulletin News