After the ongoing issue with the motorcycle taxi operations in the country, the issue has been put to an end. The current ongoing motorcycle taxi operations pilot program is said to have been terminated starting today. After many updates, here's the final verdict of the Technical Working Group (TWG); the termination of motorcycle taxi operations.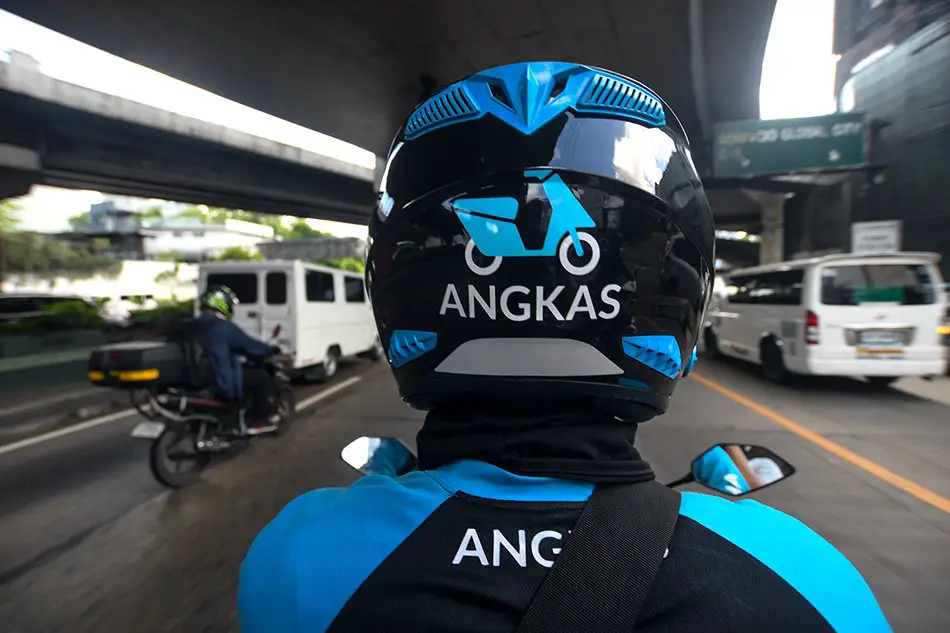 Antonio Gardiola Jr., member of the Land Transportation Franchising and Regulatory Board (LTFRB) and TWG Chairman, said and announced that they've already made recommendations for the termination of motorcycle taxi operations, even its pilot program run.
In a statement, it was mentioned that the termination of motorcycle taxi operations should be observed starting next week.
Read: Angkas Riders Get a 72-Hour Window From the LTFRB's Cap
What caused the stoppage of the operations?
Series of modifications and changes have been happening in and out of the motorcycle taxi operations realm; the issue, as per the TWG is with Angkas. According to them, if it weren't for Angkas, there'll still be the pilot run until the designated time and date of finish.
Robert Suansing, a member of the TWG told CNN Philippines that the main cause of the stoppage is the fact that Angkas filed a suit against them; in response, we decidedd to have the program terminated.
Yung pagpapatigil, yung pagteterminate ng pilot run ay bunsod na rin ng aksyon na ginawa ng Angkas na idenimanda kami. So what is there to move, ano, kung ganyan din lang, 'di iterminate na natin yung pilot program."
Read: Angkas Buhay, the First Motorcycle Ambulance in the PH
In Translation: The termination of the motorcycle taxi operations' pilot run was brought about the management of Angkas filing a suit against us. So, what is there to move? If they want to throw shade, then we'll just terminate and stop the program.
Why did Angkas do such thing?
No solid proof on why they did it but it can be because of the following restrictions given not only to them, but to other motorcycle taxi operations companies as well (MoveIt and JoyRide).
The restrictions in question involve the limiting of the number of units/riders each company has; the inability of drivers to join other companies; and the like. This follows after Angkas settles a bond of P300,000 for the continuation of the pilot program run.
Read: Would the Removal of EDSA's U-Turn Slots to Improve Traffic?
However, Suansing added that at this point in time, the TWF is still admitting ot the fact that if their Chairman says it's terminated, it'll be terminated.
At this point, the technical working group is saying that, as per sinabi ng aming chairman, terminated na yung program… Kaninang umaga during the press conference na nangyari doon sa Senado, sinabi ni Chairman (Antonio) Guardiola na terminated na yung pilot program and giving notice, seven days, na…sa lahat na terminated na 'yan…at mag-umpisa na ulit manghuli ang mga kinauukulan dahil nga illegal 'yan." 
In Translation: At this point, the TWG is saying that as per our Chairman, the termination of motorcycle taxi operations will be continued. Earlier, during the press conference that happened in the Senate, our Chariman said that the pilot program is set to be terminated; giving a total of seven (7) days of notice. So, everything is terminated and it'll then be the time where apprehensions and mishaps can happen because it'll already be illegal.
Read: What Causes the Infamous Metro Manila Traffic? Here's What's Causing it, According to the Metropolitan Manila Development Authority (MMDA)
But is the termination indefinite?
#BusinaBalita: Pag-ban sa motorcycle taxis sa susunod na linggo, hindi itutuloy https://t.co/Ogk7IzUj00 pic.twitter.com/DiLi3odvOM

— CNN Philippines (@cnnphilippines) January 20, 2020
Based on most recent news, however, the termination of motorcycle taxi operations is protected, according to Senator Bong Go. In fact, Go said that LTFRB Chariman Martin Delgra, as well as Department of Transportation (DOTr) Secretary Arthur Tugade both agreed to these terms.
On a note, he also made a mention that he'll be forwarding this to our dear President Rodrigo Duterte.
Read: Another Proposal to Resolve the EDSA Traffic Dilemma, Submitted by a Lawmaker
TWG's statement vs. Angkas
Apparently, their decision of stopping the operations, as per their Chairman is because of the fact that the company fails to meet the guidelines they've established. As per Gardiola, the rules they've set aren't met by Angkas.
However, the panel of the Senate was not in any way "convinced" of the statements brought by the TWG. Senator Grace Poe said that the Congress can't be put into too much "pressure" in concocting or passing a bill or a measure because of the fact that the TWG can't do their jobs; because they can't access or get data.
So, ikakansela niyo dahil ayaw niyong gawin ang trabaho ninyo, ganoon ba 'yon? Papaano ngayon niyan iligal silang lahat? Anong klaseng batas ang gagawin namin kung di susuportahan ng tamang pag-aaral?"
Read: A Total of Twenty (20) New Tollways, to be Added in SCTEX for Less Traffic Congestion
In Translation: So, you'll cancel it because you don't want to do your jobs? Is that how it goes? How will everything be if all of them are illegal now? How do you want us to draft? And what kind of measure can we make if you're not able to support it with a complete and thorough study?
Not only that, Aileen Lizada, former member of the LTFRB said that there's no actual reason for the TWG to stop their study. The former LTFRB member even cited some of the struggles of the agency when their time came to impose different penalties and orders to Uber and Grab in the previous months/years.
She said that both ride-hailing firms gave them a pain in the neck and they even had trouble getting data from them. However, they refrained from giving up because they know that the riding public would like better solutions to the problems of traffic and public transport.
With Grab and Uber we had a lot of birthing pains. We had a lot of difficulty getting data from Grab and Uber but we did not give up because we thought of the riding public and I would like to encourage the technical working group to proceed."
Read: Only Seven (7) Out of the 9,000 Passed the Riders Traffic Safety Exam
Poe to Angkas' defense
Senator Poe even said that it might not be the safest mode of transportation we have now, but the country needs it. Why? Because every public transport user (commuter) needs an alternative to beat the traffic as developments in public transport are on their way.
It's not necessarily the safest, but it's something that we need at this time because we need alternative modes [of transportation] when even our MRTs (Metro Railway Transit) are not fully operational at a hundred percent."
She even taught and persuaded Angkas to file cases against the termination of motorcycle taxi operations; or the overall study.
Read: Proposal of a Car-Brand Coding Scheme in EDSA Has Been Submitted to Help Relieve Traffic in EDSA
So, in conclusion, Angkas won't be gone too soon, after all. The pilot program run will still be on its way until March of this year then hopefully, everything will be studied well and efficiently.
What do you think about the decision of the TWG of thinking about the termination of motorcycle taxi operations? Could this be another agenda after all? Or could this really be because of the "safety" of our countrymen?
Source/s: CNN Philippines | The Philippine Star