---
The United Arab Emirates (UAE) is among the top vacation and tourist destinations in the whole world. Famous for both Dubai and Abu Dhabi, the UAE is really a sight to behold. But for Filipinos who aspire to visit the said country, a tourist visa is still needed.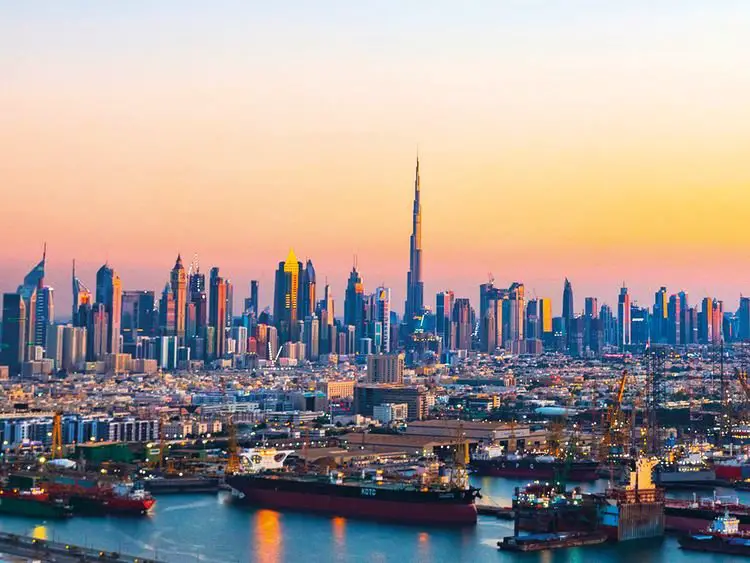 The good thing about it is that the government of the said country launched the UAE multiple-entry tourist visa for all nationalities. Their goal is to transform the state into a tourism hub that is open to everyone from every country.
Read: Apply For Easier Japanese Multiple-Entry Visa For Filipinos
First ever UAE multiple-entry tourist visa for all
Ruler of Dubai and UAE Prime Minister Sheikh Mohammed Bin, said that this visa will be introduced within the coming months and its goal is to make the UAE a "major global tourism destination."
As a matter of fact, it has been the country's plans to widen and expand their operations for the next five (5) decades of development. The ruler said that the year 2020 will be different in a positive way because this will be the year where they'll be redesigning the future.
Read: Taiwan is and Will Stay Visa-Free for Filipinos Until July 2020
The year 2020 will be different because it is the year of preparation for the next 50, the year in which we design the future of the Emirates."
Filipinos in the UAE
In approximation, there are about 680,000 Filipino migrants in the UAE and the number is continually growing. Apart from that, hundreds to thousands of Filipinos visit the UAE for traveling and for leisure and the news of having a UAE multiple-entry visa shook a lot of people.
Unfortunately, Dubai was not able to meet their target of having at least 20 million visitors by 2020. Even after they've shown a strong and a dominant performance in increasing the number of Filipino, Chinese, and Omani visitors, it was not enough.
Read: One (1) month or 30-Day Visa-Free Stay in Cambodia for Filipino Tourists
The most updated numbers were somewhere around 16 million visitors; where the 12th million visitor landed just in the first nine (9) months of last year.
The bold move
During a Cabinet meeting, the country's ministers along with its Prime Minister, Sheikh Mohammed, said that the visa would be made available to all nationalities from different countries worldwide.
They said that this move was tailor-fit made to kickstart and to ultimately boost the tourism industry of the country. In addition to that, this was also for residents to bring families and relatives easier and more convenient to the country.
Read: Visa-Free Entry to South Korea For Filipinos, Starting This Year 2020
One Abu Dhabi resident, Nitin Chivilkar, who was from India and is an assistant chief engineer at Nation Towers, said that he had hoped that this new visa scheme can allow his friends to visit him from India. He said he wanted to show friends and relatives the beauty UAE has.
I live with my wife and we have a resident's visa but this is good news for my family and friends who come to visit from India. I have been here for ten (10) years and this is a big step forward. My sisters and friends usually have to reapply for a three month maximum visiting visa every time they want to come and stay."
Read: South Korean Visa Applications, Made Easier And More Convenient For Filipinos
What about the pricing?
In terms of the price, no mention of whether it's going to be cheaper or more expensive was said. The only thing we know is that they are in the process of finalizing papers and documents to fully legalize the UAE multiple-entry tourist visa to all people from different countries.
Currently, visitors from some selected countries will be allowed a stay of thirty (30) days worth of visa upon arrival at the airport. Plus a ten (10) day grade period. Countries under this agreement are, but are not limited to the following:
Read: Canada Speeds Up The Visa Applications of Filipinos Affected by Yolanda
Britain
China
Hong Kong
Ireland
Australia
And Others
On the other hand, countries that are allowed a total of ninety (90) days would be countries or citizens who are from the Schengen Area which includes European Union (EU) members, South Korea, Brazil, Argentina, and Russia, among others.
Read: Want to Live and Study in Japan? You Can Through The Scholarship For Teacher Training
Do you plan on taking advantage of the UAE multiple-entry tourist visa? Are you keen on seeing the beauty of the country first hand? Don't worry, within the next few months, we'll be seeing easier, better, and a more beneficial stay in the UAE because of the newly-revised visa scheme.
Let's wait for a few months and then see whether or not the new UAE multiple-entry tourist visa is something that would really take a toll on how people from all over the world visit the UAE.
Source/s: The National UAE | ABS-CBN News