Everyone knows him – and if you don't you should. Jack Ma, one of the founders of the world-renowned Alibaba, and previously China's richest man has reportedly been missing for quite some time now.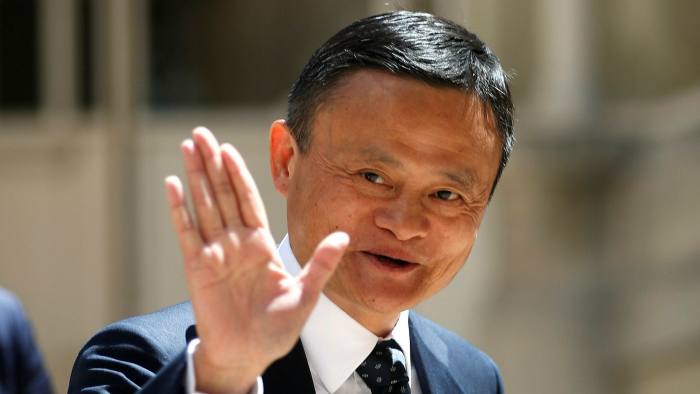 In a report, it was said that Ma has never been in the news of some sort and is missing.
Related: Jack Ma Promises to Give 500,000 Face Masks to the Philippines
Background of Jack Ma
Jack Ma is a member of the Communist Party. He's part of the team that symbolized high-tech China Dream.
Previously, Ma was an English teacher and it was until then he and his team started the world-renowned Alibaba.
This Chinese billionaire is someone who is lethal when it comes to work. He wouldn't be able to amass billions of dollars if it weren't for this, right?
Speculations on How Jack Ma Went Missing
There were a couple of reports where Jack Ma hasn't been seen publicly for more than two (2) months.
Read: Senator Manny Pacquiao and Jack Ma to Provide Thousands of Jobs to Filipinos
This sparked quite a fuss in the business world as he was always present in meetings, business events, and in public.
In addition to that, Jack Ma also wasn't able to appear in Africa's Business Heroes, one of the talent shows that he owned, which was about African entrepreneurs being given the chance to compete for $1.5 million.
He was supposed to be there on the last and final episode.
The reason? According to a spokesperson of Alibaba, Ma had troubles and conflicts with the schedule, that's why he wasn't able to attend.
With Jack Ma missing, his company, Alibaba, has gone under investigation. Chinese authorities are currently looking into the issue; they're checking on every angle of where the Alibaba co-foudner is.
Rumors on Jack Ma's Disappearance
With this issue, a lot of rumors are sparking. There were reports about the fact that Jack Ma was told and forced to leave China for business or personal reasons; some reports speculate the fact that he's just resting from the public.
Also Read: PhilSys Sign Up Scam – What You Need to Know
The last time the public has seen Ma was during the gala extravaganza live stream, which kicked off China's spending festival, which is the "Double 11."
This time was exactly a week after giving a speech in Shanghai for a financial conference. It was when he criticized the banking rules and regulations of businesses in the industry.
In addition to that, he even called out state-run banks; he told them that they had a "pawnshop mentality."
This might have been the reason for Ma's disappearance – but wait, is he really missing?
Read: Pac Pay to be Launched in 2021
But is Jack Ma Really Missing?
After too few studies and observations, CNBC's David Faber reported that Jack Ma is not missing. Instead, he's lying low at the moment.
He's missing in a sense that he's not seen in any public gatherings, even those that have vital importance to him and his company. But, he has not disappeared; he's just laying under the carpet.
Ant Group, an affiliate company of Alibaba, has seen its initial public offering or IPO suspended by stock exchanges in both Hong Kong and Shanghai.
After the speech, Ma, as well as two (2) executives of Ant Group has been summoned and interviewed by Chinese regulators.
Read: Raffy Tulfo P2 Billion Earning from Youtube: Is This True?
Regulation of Companies
Mark Mobius, a U.S. veteran and an investor, said that the Chinese government might have realized that they really need to regulate these companies.
I believe the Chinese government stepped in because they realised that they had to regulate these companies, so that they don't … get too big. The Chinese government is waking up to the fact that they cannot allow these companies that dominate a particular sector and particularly the financial sector."
Although the headlines state Jack Ma is missing, we shouldn't worry because he isn't. He just wants to stray from the public, he wants his own time!
Who knows? He might be strategizing on how his IPO can change the future of e-commerce for the world.
Also Read: Senator Bong Revilla to Give 1,000 Students Free Tablets
Elon Musk's Disappearance
Elon Musk, now the world's richest man, also has been reported missing back in 2019. It was dubbed that he "went offline" and never showed himself to the public.
When he showed up, he showed up strong – he suddenly went on and became the richest man in the world, overtaking Amazon's Jeff Bezos.
What do you think about the reports that state Jack Ma is missing? Did you believe it when you heard it firsthand? Let's wait for further reports about how Jack Ma will return to be seen in public.
Don't miss out on news bites and announcements like this! Stay tuned and be up-to-date with the best and the most relevant information you can find online!
Source/s: CNBC | Yahoo! Finance