Pasig City, being one of the main and busiest cities in the Metro, has a piece of good news from their newly elected Mayor, Mayor Vico Sotto as he made a vow that he would get rid of the puzzling Pasig traffic scheme. This was due to some feedback of the people who reside and who pass Pasig on their way going to and from work to their houses.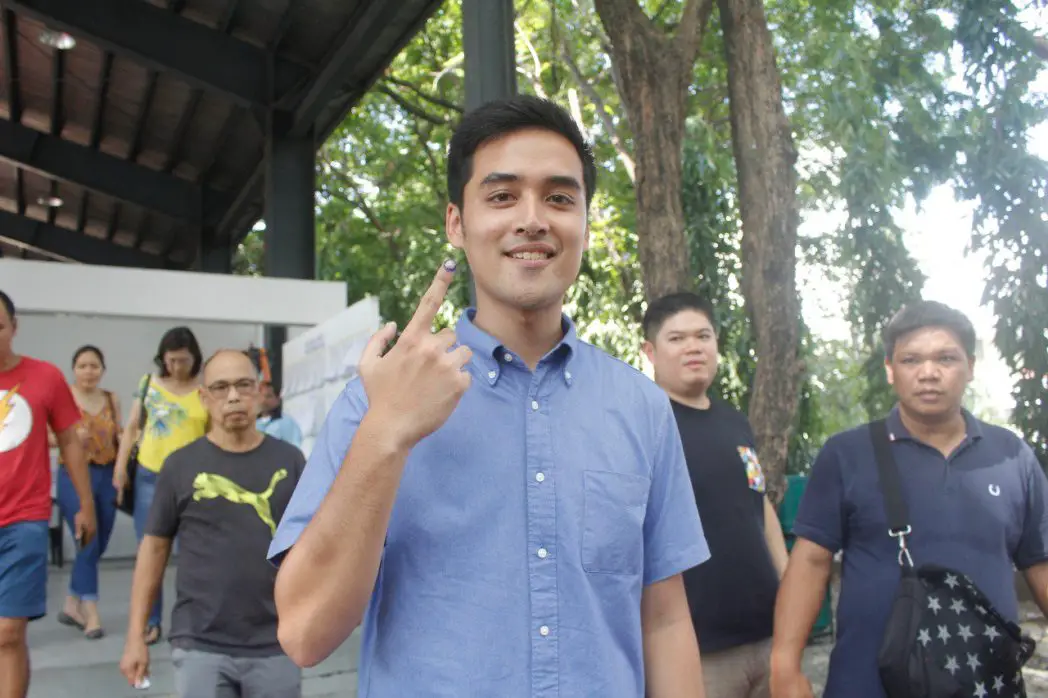 The quota of traffic enforcers
In addition to the confusing traffic rule of Pasig, Mayor Vico Sotto also said that he would be totally excluding the quota which are inflicted to the enforcers of Pasig City.
Read: Mike Enriquez Trends on Social Media Platforms With His Commentaries on the Leading Senate Candidates
On Thursday, Mayor Vico Sotto was speaking with the DZMM Teleradyo when he made a mention of the suspension of the odd-even puzzling Pasig traffic scheme which currently are still in effect in some of the roads in the city.
Which roads enforce this traffic rule?
As of the moment, the following roads and streets implement this very rule:
F. Legaspi Bridge
R. Jabson Street
Elisco Road
Sandoval Avenue; and
San Guillermo Street
The odd-even traffic provision
To give you more information on what this is, the very scheme is the prohibiting of four (4) wheeled vehicles with the number plates ending in the scheduled ban. For example, four-wheeled vehicles with their number plates ending in odd numbers will not be allowed to pass in these areas every: Tuesdays, Thursdays, and Saturdays. 
Even numbers, on the other hand, will not be allowed to pass along these roads on: Mondays, Wednesdays, and Fridays. 
Read: Use and Ride These Bikes in Pasig For Free
This strange, rather puzzling Pasig traffic scheme has been in effect since September the year 2016. Everyone is kind of confused on how this works which paves way for the enforcers to be able to pull them over.
Tons of motorists and drivers admitted to not understand the rule especially when the traffic is pointing them to go to these roads. This is when Mayor Vico Sotto said that he is the sole councilor who had a vote to eradicate the implementation of the said traffic rule.
Proud po akong sabihin at lagi ko pong sinasabi na ako lang po ang konsehal na tumututol sa odd-even na coding scheme na 'yan, at tatanggalin ko po kaagad 'yan."
In addition to that, Mayor Vico Sotto said that there is a certain provision in the ordinance, in effect, that will wholly allow him to revoke the specific traffic scheme. He said that it is written in the ordinance that it can be suspended—so in the long-run, it can be removed.
Yung pagkasulat po sa ordinansa ay puwede po natin siyang i-suspend. So in effect, matatanggal po siya."
What is odd and even Pasig traffic scheme for?
According to the ordinance, this quite puzzling Pasig traffic scheme is existent because it can regulate the flow of traffic in some of the roads; which is the cause of the congestion in major areas of the city.
However, Sotto said that this rule has been deemed ineffective and inefficient because it just reroutes the vehicles—it does not really do anything special or extra.
Read: Tagaytay's One-Way Traffic Scheme to Start on April 13, 2019
He explains further that this caused tension with other local government units (LGUs) which are effected by the specific traffic scheme.
In conclusion, this will allow traffic enforcers to no longer have and meet their quotas for the violation of the scheme.
The newly anointed Mayor had a look at the income target imposed on the Traffic and Parking Management Office of Pasig City. He said that it makes the traffic enforcers prioritize their role as officials who do apprehensions, not to help divert, fix, and ease the flow of traffic.
Read: Jobs For Senior Citizens Will be Allotted to Senior Citizens in Makati
What do you think about this bold move and decision by the new and young Pasig City Mayor, Vico Sotto? Is this something that will be effective given the fact that Pasig City is an entry way from multiple main cities and municipalities in the Metro? Or could this spark different anomalies and controversies in neighboring cities?