The Philippine Institute of Volcanology and Seismology or more commonly known to be PHIVOLCS, is the country's department who takes charge in providing information and data on the activities of different natural disasters like volcanic eruptions, tsunamis, earthquakes, flooding, and the like.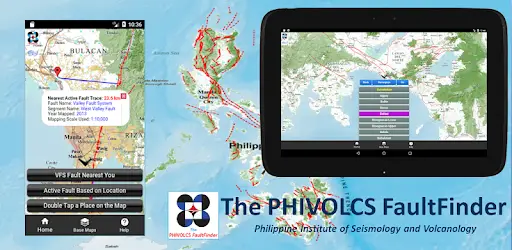 Recently, PHIVOLCS said that they will be launching different mobile applications that would help citizens in reducing risk for these disasters and how to mitigate them.
Read: Trump Says That He'll Allow U.S. Companies to Sell to Huawei
Renato Solidum, PHIVOLCS director said that these mobile applications are going to control and somehow lessen the tragedies that the country is experiencing.
What would be these 4 disaster reduction apps?
As per Solidum, these applications are: GeoMapper-Exposure Data Mapper, Geo Analytics, HazardHunter PH, and GeoMapper-Situation Data Mapper.
GeoRiskPhilippines is a multi-agency initiative of technology of the Philippine Institute of Volcanology and Seismology (PHIVOLCS). They are funded by the Department of Science and Technology (DOST) and duly monitored and observed by the Philippine Council for Industry, Energy and Emerging Technology Research and Development (PCIEERD).
Read: JuanTax—New App to Help Fill Out Tax Forms
Solidum said that these projects can be traced back from 2018 and will run until 2020. This is a Geographic Information System (GIS) that fully amalgamates exposure data, hazard maps, and disaster sensors and is open to both the public and by some government agencies.
To clarify, Solidum said that the 4 disaster reduction apps are already done and developed. Yet, they are still to be released.
The apps were already developed. But the data are still to be contributed."
How much was the budget for the making of this project?
Since the project runs from 2018 to 2020, the DOST said that they've already given P24 million for this project alone. PHIVOLCS Director Solidum said that a big part of this amount was used to purchase hardware like computer sets and the software to run the hardware.
Read: Best Alternatives to Chikka Text Messenger for Free
So, it is safe to say that Solidum really wants to pursue this path to be able to assist the public.
They said that out of all the 4 disaster reduction apps, the HazardHunter would be the one most accessible and most helpful to the public. The other three (3) apps, as per Solidum, was made directly for the use of government agencies.
When will the HazardHunter be launched?
According to PHIVOLCS, the HazardHunter PH application will be launched on the 16th of July 2019. To add to that, Solidum said that the HazardHunter PH application would aid in letting people know if the location they are on is prone to earthquakes or not.
Another thing that is included in this app is PHIVOLC's fault finder.
Read: Social Media Screening for U.S. Visa Applicants
What is the benefit of the HazardHunter PH app?
One of the main benefits of the HazardHunter PH app is for people who plan on putting up a business to know if the spot they are eyeing on is prone to earthquakes or not.
So, using the app could allow people to gain knowledge about a certain location's earthquake capabilities. More so, it can help people be alerted if an earthquake is coming.
According to Solidum, an individual can type in a specific location to check whether or not the area and the areas adjacent to it are earthquake-prone.
How about the other three (3) mobile apps?
The three (3) mobile applications, as per Solidum, will be used by the government. They said that the target they have is to collect exposure data.
Read: Huawei's Special Warranty Program or Refund if the System Stops Working
We will collect exposure data and send this to proper authorities to assess the hazard."
The benefit of these applications mainly would be to provide specific location points in terms of knowing if danger is around.
Solidum said that not all physical facilities have specific location points in fact, most of them are only adjacent to it. This is why these apps were made—for the safety of everyone.
"Not all facilities are properly located, like for example in Google, you could only see a flag to locate a school. Our app could locate a specific building in a school compound."
Read: Likes For Grades? DICT Tells Teachers to Avoid This Habit
Solidum further explains that in a school setting, the principal should be the one to describe these facilities.
The school principal, therefore, should locate and describe the facilities they have so we could add this to our data."
What do you think about these 4 disaster reduction apps? Would these help citizens to stray from danger?