The Philippine Airlines (PAL) is among the many airlines in the country that is known to be the main choice you have when you are to travel. And to travel in your dream destination is something you may have been dreaming for; and the truth of the matter is in fact, it may become costly for many of us.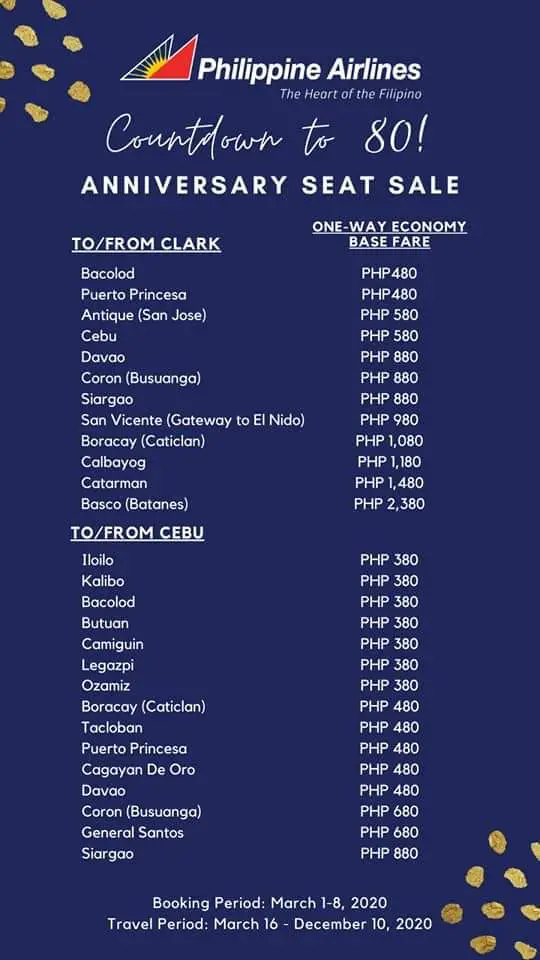 Every now and then, some, if not all of our airlines hold promotions or promos that most of us are not aware of. Most of the time, these announced promos are to become unavailable in just a snap because thousands and thousands of people are waiting for it.
Worry not anymore because The Philippine Airlines (PAL) has something for their travelers that will surely help the urge of the inner traveler we all have.
Read: Foldable Umbrellas Are Now Allowed in Carry-On in Flights
PAL's 80th Anniversary
One of the biggest airlines is celebrating its 80th Anniversary and we are all included in what they have to offer. Founded back on 1941, millions of people have flown with PAL and they continue to patronize the service because they know of the efficiency and the security PAL gives its clients.
On Sunday, PAL announced that they are giving discounts of up to 80 percent on its fares for selected flights in celebration for their 80th Anniversary. Yes, you are reading it right, the discount can be as high as 80 percent and it includes flights both domestic and international.
Read: President Rodrigo Duterte Inaugurated Cavite's Sangley Airport Project
What flights are included?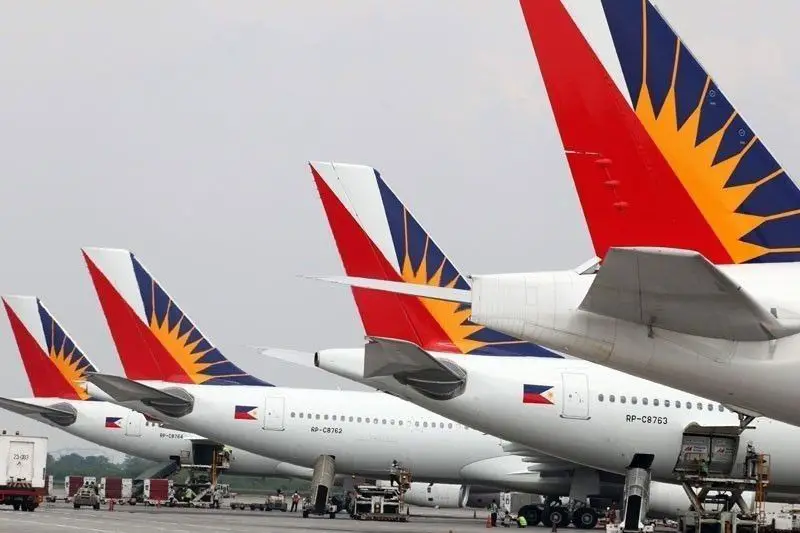 There are dozens of discounted flights that PAL gives; and as we've said, they're both domestic and international destinations. Moreover, the flights all root from Manila, Clark, etc.
These selected include:
Manila to Cebu and Puerto Princesa for P880 (one-way)
while flights from Manila to Bohol are at P1,280 (one-way flight)
Manila to Caticlan at P1,080 (one-way flight)
Manila to Siargao at P1,808 (one-way flight)
From Manila to Batanes at P2,888 (one-way flight)
NOTE: These base fares are for the economy class seating ONLY.
Read: 5-Year Tourism Deal Between PH And South Korea to Boost Tourism Ties, Signed
In celebration of PAL's 80th anniversary, people who would be coming from Clark to different destinations can now enjoy cheaper fares. These flights include flights to Puerto Princesa at P480; to Siargao at P880; and to San Vicente, Palawan at P980.
Flying between Davao and Zamboanga can now also be enjoyed at its cheapest fares for as low as P80!
International flights
But wait, there's more. If you are already amazed at how cheap some of the domestic flights are, PAL's 80th anniversary would not be complete if they didn't offer international flights, too!
To help you, the selected Asian destinations that are included in the discounter rates include flights going to: Singapore, Beijing, Bangkok, and Kuala Lumpur – some of which are offered for just $80!
Read:Cebu Pacific Seat Sale, Offers Over 1 Million Travel Deals
Yes, it's that cheap! There are even flights from the Philippines going to Hanoi, Hong Kong, and Macao for just $60!
On the other end of the spectrum, flights to international destinations like San Francisco, California and Vancouver, Canada are on offer for just $480! Where else would you be able to find a discount like this?
What dates should I take note of?
Of course, all travelers need to be aware of when the booking period and the travel date would be. The booking period is the term that is used to determine when the final date of this promo will be. Meaning, after the date, the promos would no longer be there.
Read: IMPORTANT: Updated List of What You CANNOT Bring in an Airport and an Airplane
Travel dates, on the other hand, simply means that when you book your next trip, it should be well within the travel date; those are the only dates when the discount will be available.
The booking period will start from March 1 to 8, 2020 and the travel period would be from March 16 to December 10, 2020 for domestic flights and April 1 to December 31, 2020 for the international flights.
Availability of seats
The Philippine Airlines (PAL) made a statement that the promo seats will depend on the availability and the terms; they even said that they are exclusive of government taxes, fees, ticketing service charge and surcharges.
Read: Easier Japanese Multiple-Entry Visa For Filipinos
So when you try to make a booking and it's not as cheap as how you planned it to be, don't fret; it might just be because the date was taken. So now that you know PAL's 80th anniversary has something special for its travelers, don't miss the chance!
What are you waiting for? Fly with PAL and enjoy numerous flights with unbelievable discounts!
Head onto PAL's website now and book your next trip!