In a previous post, we talked about the chances of this current term to somehow expand and extend the current maternity leave that our country has. In that specific post, we specified that the present maternity leave is for sixty (60) days. Meaning, if a soon-to-be-mother gives birth, she has a total of sixty (60) days to rest and to take care of her newborn.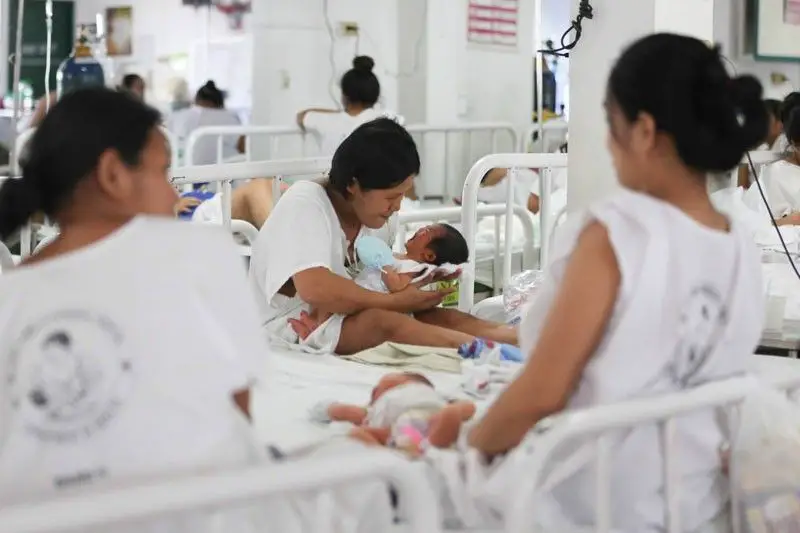 Good news for those who plan to be mothers because just today, the 21st of February 2019, President Rodrigo Duterte approved and signed the bill that extends the number of days of the current maternity leave from sixty (60) days to one hundred and five (105) days.
How did the previous law on maternity credits look like?
To give you a brief refresher, we will show you how the maternity leave law looked like before this 105-day maternity leave law was signed.
Women who wil become mothers were entitled a total of sixty (60) days of paid leave for the normal delivery. If it's caesarean delivery, however, it is a total of seventy-eight (78) days.
Read: Amazing Laws You'll Wish The Philippines Would Have
How does this specific law look like?
When we foretold this specific possibility in the previous post, the topic of the monthly contributions to the Social Security System (SSS) being increased came into play. However, no mention of increasing it was said when the law was inaugurated.
Under this specific measure, all working mothers both in the private sector and in the government are given a total of 105 days of maternity leave credits. From its original state of sixty (60) days with an option to extend for thirty (30) days or a month without pay.
In addition to that, this measure also mentions that out of the 105 days, seven (7) days of this is transferable to fathers. More so, an extra fifteen (15) days of paid leave will be granted to single mothers or single parents.
How about miscarraige cases?
Under the new law, cases of emergency termination or miscarriages would grant a sixty (60)-day paid maternity leave to female workers regardless of their civil status. So even if the woman is a single parent, she's still given this specific benefit.
Read: The Universal Health Care Bill Approved by the Senate
As per the law, maternity benefits will be given to female workers in the informal economy if they were successful in remitting to the Social Security System (SSS) at the very least of three (3) months worth of contributions in the 12-month or the previous period year immediately following the semester of the childbirth, emergency termination of pregnancy, and/or miscarriage.
Senator Risa Hontiveros, the author of the bill, said that this law is a victory for women and their families, as well as single mothers who strive hard for their children.
Read:SSS Benefits Available for their Members
The law squarely addresses our lack of maternity leave days, and puts us at par with international standards. It also supports the best available evidence and practice which are consistent with improving maternity leave policy."
Senator Hontiveros adds that this will give new mothers time to rest more from their pregnancy. That they will be able to take care of their new children better and more effectively.
Now, mothers will have more time to rest from pregnancy. children will be better fed. fathers and caregivers can bond and create more lasting memories with their loved ones, as families everywhere receive the greatest gift of all time."
As mentioned above, the specific bill of extending the maternity leave was passed last October of 2018. Afterward, it was delivered to the Palace on the 21st of January 2019.
Read: Senate Approves Bill Increasing Maternity Leave to 120 Days
On the other hand, Salvador Panelo, Presidential Spokesperson, said that the government has the confidence that this specific law's implementation will not result in the discrimination against women in the hiring process. More so, this specific law does not allow discriminatoin against women and their employment to avoid granting the expanded and better maternity leave benefits.
we, filipinos are family-oriented. these industrialist businessmen, they will understand."
In the previous week, President Rodrigo Duterte signed over twenty (20) bills. One of which was the Universal Health Care bill which provides a national health insurance system for Filipinos.
What do you think about this new law? Do you think that this will bring benefit to Filipinos especially to new mothers? Hopefully, this gives aid to new families and mothers in nurturing their children.
Read Also: