Hundreds of thousands of people utilize the train systems for their commutes on a daily basis. In fact, some people rely on these trains solely for them to be taken from their current location to a specific destination. Other than the fact that these trains are greatly adjacent to major destinations in Manila and the Metro, it's a convenient and swift way to take to beat the traffic on major roads and highways. Every year, there happens Light Rail Transit (LRT) and Metro Rail Transit (MRT) closures for system and maintenance checks and scheduled shutdowns; this time around, it's done during the Holy Week.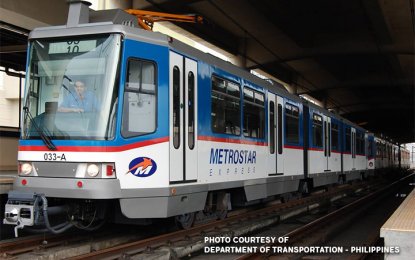 Technically, it isn't because it's holy week; it's because the agencies predicted that there will be less to no people who will be traveling by train this holy week; this is why they scheduled the maintenance.
Read: A New Point to Point Bus Route Travelling from Rizal to Makati
As a compromise, the Metro Rail Transit 3 (MRT-3) released last Sunday, the 14th of April 2019 the drop-off and pick-up points of the buses that they will be deploying this holy week.
How many buses are they going to roll out?
In order for them to be able to provide service while their trains are out for maintenance and mandatory checking, their management/s announced that they will be rolling out a total of 140 buses during holy week or during the shutdown.
The maintenance will be running starting the 15th of April (Holy Monday) until the 21st of April, 2019 (Easter Sunday). Meaning, the normal operations of these trains will be resuming on the week after, the 22nd of April 2019 (Monday).
Would there be designated pick-up and drop-off points of these buses?
Fortunately, yes, there would be assigned drop-off and pick-up points for these buses. So, it's not like the regular buses that you see in main roads and highways, there would be a designated spot for these buses to pick-up passengers.
Read: Modernized Jeepney For Those Who Live in Antipolo!
These are the following points for drop-off and pick-up of the buses that will be deployed for passengers of MRT-3 during the holy week:
NOTE: We will be listing the pick-up and drop-off points from the Southern part of Luzon to the North. Don't be confused; just look at where the stop is in a specific region and take it there. 
Taft Avenue (before Kabayan and near McDonald's and Sogo Hotel)
Magallanes (Bus stop near San Lorenzo bldg. and the MRT Stairway)
Ayala (The bus stop near SM and the bus stop near the Telus bldg.)
Buendia (The bus stop near the Shell Gasoline Station and the bus stop).
Guadalupe (The Footbridge Loyola and the footbridge)
Boni (The bus stop near stairway and the bus stop near SMDC Light Mall)
Shaw Blvd (The Starmall waiting shed and Megamall)
Ortigas (MRT Station and Megamall/Robinson)
Santolan Annapolis (VV Soliven and MRT Station)
Araneta Cubao Center (Stairway Vista Hotel and Expo Center)
Gma Kamuning (In front of SMDC and the old MLQU bldg.)
Quezon Avenue (MRT Station and Centris)
North Avenue (MRT Station (Southbound) and in (Trinoma (Northbound).
How much would the fare of these buses be?
LRT-1 Holy Week Schedule pic.twitter.com/m3zOcb2Xk3

— LRT-1 (@officialLRT1) April 9, 2019
Contrary to the price range of premium buses that our country has, the rates for these extra buses during the holy week would be the same fare based on the price matrix set by the Metro Rail Transit 3 (MRT-3).
Read: New P2P Bus Routes for Daily Commuters
So, these prices would neither be inflated nor discounted. However, people can still enjoy and not worry about them not having a ride from where they are to where they're going.
What alternatives can people have in traveling?
Aside from these buses, other alternatives that people can try in this season would be by taking vans (UV Express) from one point to another.
UV Express transportation is abundant in Luzon and is actually scattered all over the map/s. Nevertheless, the usual ways would be riding a jeepney, tricycles, taxi cabs, or by utilizing ride-hailing services like GrabCar and Angkas.
Read: How Much Money Have You Spent on Grab?
If you're going to need the train during this holy week for your travels, be sure to know these relevant information for you not to have a difficult time in traveling.
Let other people know about what the situation is and help them get through it smoothly. Remember, these maintenance and reworks happen because the managements of these companies just want to provide a flawless customer experience to people who will be using them.
Meanwhile, both LRT-1 and LRT-2 will have their services suspended from the 18th of April 2019, until the 21st; they won't have service suspensions for the whole week.
Nevertheless, these announced LRT and MRT closures would still have drastic impact to how people commute. This is why the agencies do hope that the extra buses they roll out would be enough.