Every one of us is trying to save money for the holidays. Even if bonuses come out in December, we still have ways of spending more than we should. Well, good news to all adventurers out there; there actually are fun free things to do this November in and around Metro Manila.
Whether you're looking to try something out or you're cutting the budget, these activities are perfect! They're not just free, they're also fun! You might enjoy it to the point that you'll pay for it on your next visit.
Read: Cebu Pacific Seat Sale, Offers Over 1 Million Travel Deals
Top fun free things to do in Metro Manila this November
There are a lot of free things you can do. However, why not try something that's not your cup of tea? Here are some of the best free but fun things to do in Metro Manila this month.
Free Basic Japanese Language Class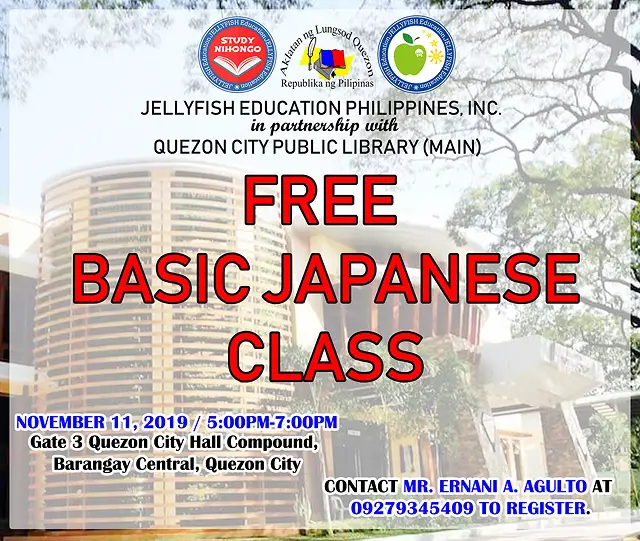 Planning a trip to the Land of the Rising Sun? Well, most people there are not well-versed with English. So, the best thing to do is to try and learn basic sentences. No need for you to pay costly prices, there's a free basic Japanese language class held on November 11, 2019 at Gate 3 Quezon City Hall Compound, Barangay Central in Quezon City!
Read: Johnson's Baby Powder Bottles, Recalled Because of Asbestos Found by the FDA in Samples
Do note that pre-registration is required before you actually go. You can click this link to pre-register. The slots are limited and if you're not able to catch the quota, you can follow the Quezon City Public Library's Facebook page so you can see future schedules.
The Japanese Class is on November 11, 2019 from 5:00 P.M. to 7:00 P.M. You can contact Mr. Ernani A. Agulto at 09279345409.
Green & Wild Expo 2019
Do you love nature? Are you currently in photography? If you answered yes to both of those questions, the Green & Wild Expo is for you. In the expo, you'll learn more about bird photography, birds, nature conservation, even nature lessons.
Read: Trade in Your Old iPhones For a New iPhone 11
They're offering a free lesson on nature and bird photography. Not only that, they're also giving free lectures on birdwatching and nature conservation too!
If you're interested, the Green & Wild Expo 2019 will run from November 20 to 21, 2019 at the SMX Convention Center, SM Aura Premier, Bonifacio Global City.
Good Trade Holiday Series
Looking for fun free things to do this month? Why not learn more about how you can make your holidays environment-friendly and cheap? The Good Trade's Christmas edition features workshops and talks where you can learn tips on environment preservation.
Read: How You Could Win The Biggest Lottery Jackpots in The World
If you're a regular donor of eco-friendly advocates, you can bring your recyclables like PET bottles, old newspapers, books, aluminum tin cans; everything that can be recycled!
Follow The Good Trade event on Facebook. Interested? It'll run on November 22nd to the 24th at Glorietta 2, Ayala Center, Makati City.
The TLC Festival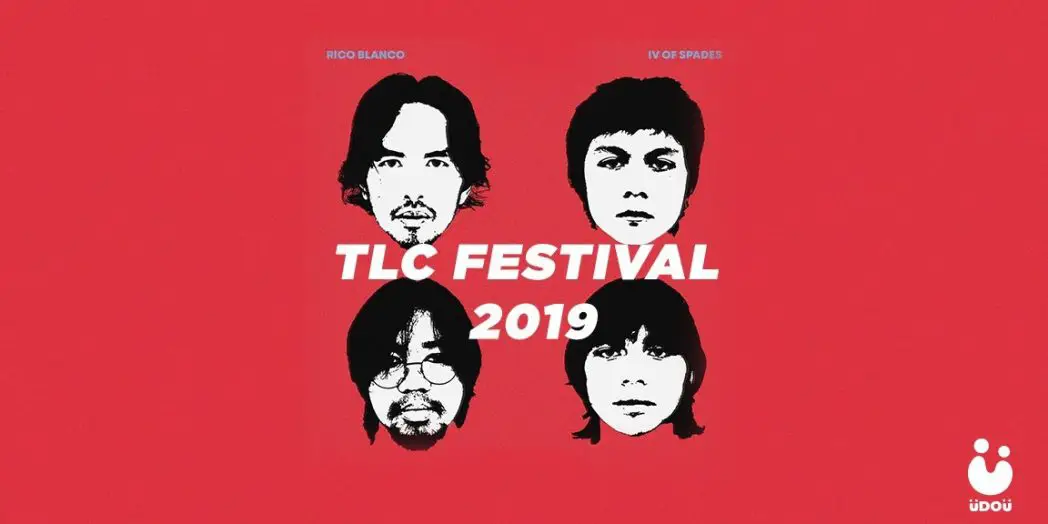 Yes, it's free. If you're constantly looking for fun free things such as events, we got it here! The TLC Festival will be bringing live music acts from Rico Blanco and the IV of Spades.
Read: Want to Watch the NBA 2019-2020 Season Games for Free? Here's How
There will be a lot of food carts, booths, arts and crafts there, too! If you're a fan of music and good food, you're more than welcome!
The TLC Festival 2019 will be held at the Bonifacio High Street, Bonifacio Global City on November 16 from 11:00 A.M. onward.
Intramuros Walking Tour
Discover the rich history and culture of Manila City for free! If you're looking for fun free things that you can enjoy, why not try the heart of Manila City? There's a twist, though – you can get in and join the walking tour for free if you bring a bottle of alcohol or wine in exchange for the free pass.
Read: Grab to Pilot GrabWheels in Intramuros With Free Rides For 3 Months
Enjoy the Puesto/WanderManila Anniversary Tour with hundreds, even thousands of people who're looking for fun free things to do like yourself!
It's going to be held on November 10th, 2019 at 4:00 P.M. at Puesto Manila, Intramuros, Manila City.
Korean Film Festival

No doubt that you'll go here if you're a Korean fan. Want to watch Korean movies for free? You can do so this month! In fact, they'll be screening many movies such as Architecture 101, the Parasite, and Miss Granny!
Read: Nicki Minaj Surprisingly Announces Her Retirement From the Rap Industry
Don't miss out on your chance to watch Korean movies for free! The 2019 Korean Film Festival will run on November 7 and 8. You can join the fun at SM City Fairview, Quirino Highway, Quezon City.
Those are just among the "new" but fun free things to do this November. Yeah, going there might be the biggest challenge but hey, what's a few hundred to thousand pesos for experiencing new fun things, right?
Source: Spot PH