With all of the countries recovering little-by-little from the fatal and the risks that the infamous Coronavirus Disease 2019 (COVID-19) has imposed, many companies and businesses are developing certain machinery, technologies, and equipment to help the public out.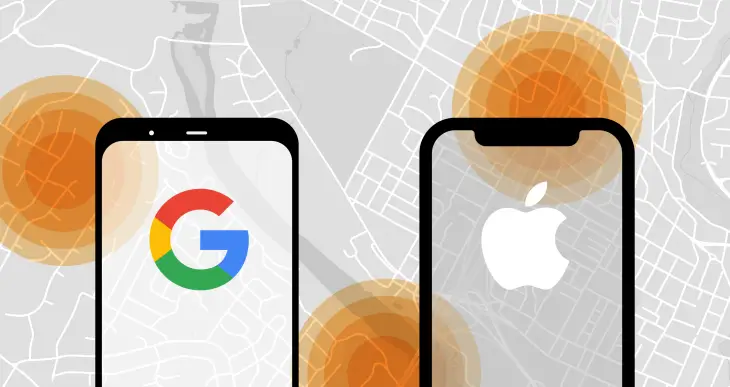 Google, for one, has developed an online COVID-19 symptom checker — and it can now be used today. You can check this program out by reading a separate article we wrote about that here: Google is Building a Website For Self-Checking COVID-19
Other than that, several governments from all over the world are working hand-in-hand to help in the eradication of the virus.
Apple COVID-19 notification
Apple, quite possibly the most famous company released their newest operating system (OS) update — the iOS 13.5 as well as the iPadOS 13.5 GM and they already sent it out to developers. That update, according to some sources, includes the Apple COVID-19 notification; a tool or a feature that everyone would definitely want to have especially if they plan on going outside.
Read: More Than 700 Doctors Give Free COVID-19 Online Consultations
Here in the country, several cities, towns, and municipalities have been placed under a lighter quarantine; from the enhanced community quarantine (ECQ), there are places that have been placed under the general community quarantine (GCQ) or the lighter quarantine version of the former.
How does the Apple alert work?
It is a no-brainer that Apple utilizes Bluetooth as their identifying tools in order for two (2) phones to interact with each other. For example, when you are in a close proximity from a person who has an iPhone, it will alert that you're near.
So, in this context, when a person has been tested positive for COVID-19, using Bluetooth, their iPhones can automatically share a list of the people they've been in contact with. Yes, this new version permits it, and it uploads it to the ever-famous Cloud.
Read: Fact or Fiction: Can Bananas Save You From the COVID-19?
Therefore, when a person's iPhone proceeds to download a list of the people who have been tested positive for COVID-19, they can be informed of any cases near and around them. In addition to that, they can also inform the nearest health authorities about it.
Technically, the Apple COVID-19 notification does not seem far-fetched after all; it uses technology that we have been using ever since the updates and the advancements of the things we are using today.
Contact-tracing
If you're not in the know, this type of method or strategy is called "contract-tracing." This is a strategy that health authorities and experts coined in order to know and locate the people a positive COVID-19 patient interacted with.
Apparently, contact and close interaction with people who were tested to be positive had been one of the main reasons how the virus spread fast and inevitably.
Read: Here's How You Can Free Up Space on Android
Who knew that keeping our smartphones close to us can actually do us good? When it's released, people would absolutely love this feature because they'll get to know everyone near them.
Accuracy and Precision
One thing that Apple might want to consider is the fact that all of the data that can be captured might or might not be accurate; preparing for the latter is something that all innovators and creators should also think about.
Because of the large number of positive cases being recorded every single day, the database might not have accurate and precise information. There are several questions that needs answering too including:
Read: Google Lens Released New Features to Improve Productivity
What if the COVID-19 positive patient is not using an iPhone?
If they're using an iPhone — what if it's not updated to the latest version?
Does the cloud also have an updated list of who recovered and those who have not?
What if the COVID-19 positive patient is using an iPhone 6s or an older model of an iPhone?
Google and Apple's exposure notification
Should a person be an Android user, it would not be a problem. Google has developed an app in order to share and to receive Bluetooth signal; this would be the basis of the notifications. Technically, a COVID-19 positive patient who is also an Android user would not have a problem in registering their status and their overall condition.
Read: Some of the Best Smartphones Showcased at the Consumers Electronics Show (CES) 2020
As of the moment, both of the companies said that a couple of states in the United States (U.S.) would be using the app and the new feature. In addition to that, about 22 countries would also be participating.
What do you think about Google's partnership with Apple in terms of the Apple COVID-19 notification? Do you think that this contact-tracing feature will help in flattening the curve?
Source/s: The Washington Post